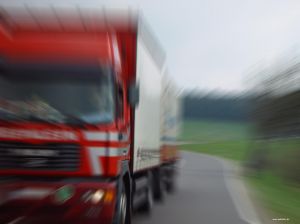 The U.S. Department of Transportation reports that between 3,000 and 4,000 people are killed annually in accidents involving semi-trucks and other large commercial vehicles. What's more, statistics show that the occupants of smaller passenger vehicles are the most likely to die in these crashes. Because a loaded semi can weigh 20 to 30 times more than the average car, our Missouri truck accident lawyers know that these collisions commonly cause serious, life-threatening injuries. In 2011 fatal two-vehicle accidents involving a semi and a smaller car or truck, the smaller vehicle occupants accounted for 98% of deaths. Recently, the Federal Motor Carrier Safety Administration announced new regulations that aim to reduce fatal truck accidents by further restricting the amount of time a truck driver can spend behind the wheel.
The new federal regulations for commercial truck drivers include three key provisions:
1. Drivers are required to take a 30 minute break during their first eight hour stretch on the road.
2. Drivers may not exceed their maximum drive time each week, which has been lowered from 82 hours to 70 hours.
3. Once they reach the 70 hour limit, drivers must take a 34-hour off-duty period in order to "restart" their work week. This off-duty period must include at least two nights where the driver sleeps from 1:00 a.m. to 5:00 a.m.
In a FMCSA news release, Administrator Anne S. Ferro predicted that these new regulations will have a profound effect on roadway safety by addressing the problem of driver fatigue. "These fatigue-fighting rules for truck drivers were carefully crafted based on years of scientific research and unprecedented stakeholder outreach," Ferro said. "The result is a fair and balanced approach that will result in an estimated $280 million in savings from fewer large truck crashes and $470 million in savings from improved driver health. Most importantly, it will save lives."
Semi-truck drivers and fatigue: The facts
• FMCSA's Large Truck Crash Causation Study found that fatigue is a contributing factor in 13% of semi-truck crashes.
• According to the Insurance Institute for Highway Safety, truck drivers who have been behind the wheel for more than eight hours in a single stretch are twice as likely to be involved in an accident.
• Research suggests that a lack of sleep affects driving performance in a way that is similar to alcohol use. When a driver has been awake for a full 24 hours, the effect is the equivalent to having a blood alcohol content of 0.10%.

Have you been injured in a semi-truck accident?
At Aaron Sachs & Associates, P.C., our personal injury lawyers represent auto accident victims throughout the state of Missouri. If you or a loved one has been injured in a collision involving a semi-truck or other large commercial vehicle, it may be beneficial to meet with an attorney to discuss your legal rights and options. Our firm works on a contingent-fee basis, and we offer a free initial consultation to discuss your case. Contact us today to find out if we can help: call us toll-free at 1-888-777-AUTO, or click here to submit our easy-to-use online form. For your convenience, we are available 24/7/365 and we maintain five offices statewide, with locations in Springfield, Joplin, Columbia, Cape Girardeau and Kansas City.

Attorney meetings by appointment only