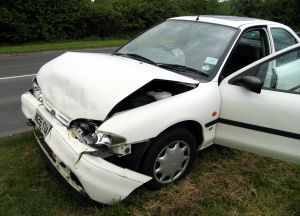 A hit and run accident occurs when one vehicle strikes another vehicle, causing property damage and/or personal injury, and the at-fault driver leaves the scene of the crash. As Springfield personal injury lawyers, we know that hit and run can have many serious consequences. Under Missouri law, leaving the scene of an accident is considered a class D felony if the accident resulted in one of the following: 1() physical injury to another party; (2) property damage in excess of $1,000; or (3) the driver has previously pled guilty or been found guilty of this offense. In addition to legal consequences, hit and run drivers may also be subject to personal injury or wrongful death lawsuits filed on behalf of their victims.
Unfortunately, the average number of hit and runs in Missouri has increased dramatically in recent months. According to KY3 News, 132 hit and run accidents were reported in Springfield during the month of May, and over the past 6 months, the number of reported hit and runs has averaged 120 per month. It is worth noting that these statistics only reflect hit and run accidents that were reported to authorities. Local police believe the actual number of crashes is much higher, and that the cause of many hit and run accidents is connected to drivers who are either under the influence or uninsured. Currently, an estimated 20 to 22% of Springfield drivers are getting behind the wheel without insurance.
Under state law, any motorist that is involved in an auto accident is required to pull over and provide the other motorist with their correct name, address, driver's license number, and motor vehicle number. Failing to provide the appropriate information can result in serious legal consequences. Further, drivers who are uninsured or under the influence create more severe consequences for themselves when they leave the scene of a crash.
When a collision occurs, the drivers involved should pull over immediately and contact emergency help for anyone injured. They should also contact local police to file a formal report. In some cases, a police officer may not be able to come to the scene of the accident. Under these circumstances, the involved parties should exchange the appropriate information and go to the nearest police station to report the crash. This step is especially important for accident victims: a formal police report can be an important piece of evidence in a personal injury claim connected to a hit and run crash. Victims should also contact an experienced personal injury lawyer as soon as possible to ensure their rights and interests are protected.