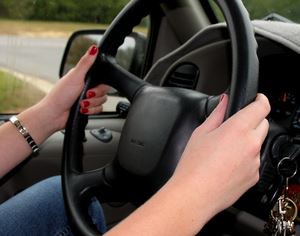 As Joplin personal injury lawyers, we know that distracted drivers pose a serious threat to roadway safety, both here in Missouri and throughout the United States. According to the National Highway Traffic Safety Administration (NHTSA), 3,331 people were killed and an additional 387,000 suffered injuries in 2011 car accidents involving distracted drivers. Indeed, the risks associated with distracted driving have prompted several recent technological developments, including "hands-free" devices and apps that purport to be safer than using a hand-held cellphone while driving. However, two recent studies have indicated that hands-free technology is equally distracting - and dangerous - for drivers.
Recent distracted driving research: "Hands-free doesn't mean risk-free"
The first study, conducted by the Texas A&M Transportation Institute (TTI), examined voice-to-text apps and the impact of their use on driving performance. Researchers observed 43 participants driving actual vehicles on a closed course. The participants completed the course four times: once without engaging in any form of cell phone use; once while texting manually; and twice while using two different voice-to-text apps (Siri for the iPhone and Vlingo for Android).
Ultimately, researchers determined that the voice-to-text apps did not provide any safety advantages compared to manual texting: the drivers' reaction times were equally delayed regardless of the method they used to send texts. "In each case, drivers took about twice as long to react as they did when they weren't texting," said Christine Yager, who directed the study. "Eye contact to the roadway also decreased, no matter which texting method was used." In fact, Yager said the voice-to-text apps actually took longer than manual texting, because the participants often had to correct errors in the electronic transcription.
In the second study, researchers from the University of Utah created a scientifically-based five point rating system in order to gauge the relationship between six specific tasks and the level of driver distraction caused by those tasks. The tasks were then assigned to one of the following categories:
• Mild danger: Listening to the radio or an audiobook
• Moderate danger: Talking on a cell phone (whether the device was hand-held or hands-free)
• High danger: Using a voice-activated feature on a device (like a voice-to-text or voice-to-email app)

The conclusion? "Just because a new technology does not take the eyes off the road does not make it safe to be used while the vehicle is in motion," wrote psychologist David Strayer, who conducted the study. In other words, non-driving related tasks require cognitive attention: even if they don't take our eyes off the road, they take our minds off the task of driving, making crashes even more likely.
At Aaron Sachs & Associates, P.C., our personal injury lawyers represent auto accident victims in Joplin, Missouri and the surrounding areas, including Carthage, Webb City, Lamar, Pierce City, Mount Vernon, Neosho and Nevada. If you or a loved one has been injured in a crash caused by a distracted driver, please contact our office to find out if we can assist you. Call us toll-free at 1-888-777-AUTO, or click here to submit our convenient "Do I Have a Case?" form.
Attorney meetings by appointment only