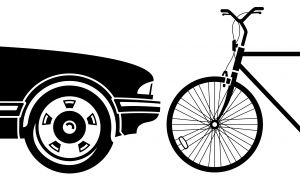 Bicycling is one of the most popular outdoor activities in the U.S. After all, there are a number of good reasons to ride a bike, including exercise, entertainment, and environmentally-friendly transportation. However, our Kansas City personal injury lawyers want to remind everyone on the road to make bicycle safety a priority, especially during the summer months. Because they lack the protection of an enclosed vehicle, cyclists are extremely vulnerable to injury when accidents occur.
Recently, a young woman was killed and six others were injured when a driver crashed into a group of 13 cyclists near McCrory, Arkansas. Authorities say 21 year-old Teagan Martin crossed the centerline of Highway 17 and struck the cyclists, who were on a cross-country trip from Charleston, South Carolina to Santa Monica, California. Three people were airlifted from the scene in critical condition, and four were transported to local hospitals by ambulance. One cyclist, 18 year-old Merritt Levitan, later died as a result of her injuries. Police continue to investigate what may have caused Martin to veer across the roadway, although they have ruled out alcohol use as a contributing factor. Since the accident occurred during the daytime on a flat stretch of the highway, authorities are working to determine whether another factor - like cell phone use - may have played a role.
Here in Kansas City, city officials have worked actively to promote bicycle safety for about 11 years. In June, the City Council approved a plan to add about 12 miles of bike lanes through the streets of downtown KC, which will include links to the east side and suburbs. According to the Kansas City Star, bicycle safety advocates hope these new lanes will work to reduce bicycle-car accidents and encourage more cyclists to utilize their bikes for transportation by creating a safer atmosphere for riders. In addition, 40 bicycle racks have already been installed in the city parks and garages.
So, what else can Missouri cyclists do to safeguard themselves against injuries? Here are a few basic tips to keep in mind:
• First and foremost, always wear a helmet. Helmet use is the most effective way to prevent serious head injuries, which are a common consequence of bicycle accidents.
• Check the brakes on your bicycle and ensure they are in good working condition.
• Remember, bicycles can stop more quickly than motor vehicles: never assume that a driver will be able to brake in time to avoid a crash.
• Both cyclists and drivers must stay aware of one another on our city's roadways to ensure safe travel for all. Cyclists should always stay in their designated lane and avoid riding in other motorists' blind spots.
• Ride with the flow of traffic. Riding with traffic makes it much easier for cyclists to follow traffic control devices like signs and stop lights.

Aaron Sachs & Associates, P.C. is a personal injury law firm that serves auto accident victims in Kansas City and the surrounding areas, including Independence, Lee's Summit, Blue Springs, Greenwood, Raytown, Belton, Harrisonville, Peculiar and Pleasant Hill. If you or a loved one has been injured in a bicycle accident, it may be beneficial to discuss your legal rights and options with an experienced lawyer. To contact our office, call us toll-free at 1-855-695-1426, or visit our website.
Attorney meetings by appointment only