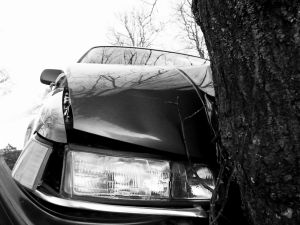 Many people celebrated this Fourth of July holiday by traveling to visit friends and families for barbecues and fireworks. Unfortunately, our Missouri personal injury lawyers know that holidays tend to come with an increased risk for car accidents, due to increased traffic on our state's roadways. Over this year's holiday counting period (which began Wednesday, July 3, 2013 and ended Sunday, July 8, 2013), the Missouri Highway Patrol worked 358 crashes throughout the state. Overall, there were 17 car accident fatalities and 157 people injured as a result of traffic crashes. Also, state police arrested 199 people for driving under the influence during this long holiday weekend.
No traffic fatalities occurred on Wednesday, July 3, 2013. However, 358 auto accidents took place between Thursday, July 4 and Sunday, July 7. Seven fatalities occurred Thursday, resulting from several different kinds of auto accidents:
• A man died in Pulaski County after his ATV left the roadway, went airborne, struck a tree and overturned. Additionally, a passenger on the ATV was ejected into the Big Piney River and sustained serious injuries.
• A 72 year old woman was killed on Highway 36 in Macon County when she attempted to cross Highway 36 and her car was struck on the driver's side. It is unknown whether or not the woman was wearing her seatbelt. She was pronounced dead at the scene.
• A 32 year old man died in a car accident when he lost control of his vehicle and ran off the right side of the roadway. The driver then overcorrected, swerving across the road where his vehicle was struck by another vehicle in the passenger door. The three passengers in man's car were all wearing seatbelts at the time. However, the passengers and driver of the other vehicle all passed away too.
On Friday, July 5, 2013 two people died due to traffic accidents:
• A woman died in Warren County when she ran off the road and overcorrected, causing her vehicle to rotate off the roadway, strike a shallow ditch, and overturn. She was partially ejected from the vehicle and pronounced dead at the scene.
• Another accident occurred in St. Louis after a woman suffered an unspecified medical condition and lost control of her vehicle, running off the road and striking a pedestrian waiting at a bus stop. The driver of the vehicle was wearing a seatbelt at the time of the accident. The pedestrian suffered moderate injuries from the accident.