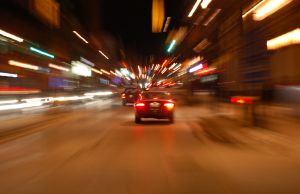 Sometimes, auto accidents simply can't be avoided. However, our Joplin personal injury lawyers know that all too many crashes are caused by reckless or negligent drivers who act without regard for the safety of other people on the road. Sadly, the consequences of these accidents can be devastating to innocent victims who are simply unfortunate to be in the wrong place at the wrong time.
This week, a Missouri teen was charged with 11 criminal offenses after he allegedly fled from police and caused a fatal crash. According to the St. Louis Post-Dispatch, officers had been looking for 18 year-old William Gallagher, who was wanted in St. Louis County. They located Gallagher in a parking lot, behind the wheel of a stolen vehicle carrying several passengers, including one juvenile who had been reported missing in Franklin County. When officers instructed Gallagher to exit the vehicle, he instead backed up his vehicle and sped away, nearly running down a police officer and colliding with a parked vehicle in the process.
Witnesses said Gallagher drove the wrong way on a busy city street and eventually reached speeds of 85 miles per hour, traveling nearly three times the posted speed limit. After running several stop signs, Gallagher crashed into another vehicle at an intersection, killing 87 year-old Virginia Bedrosian and injuring two other passengers. He struck two more parked cars before getting out of his vehicle and fleeing the scene on foot. Officers found him and took him into custody shortly after.
KDSK reports that Gallagher has been charged with second-degree murder, second-degree involuntary manslaughter, second-degree assault on a law enforcement officer, tampering with a motor vehicle, and several counts of leaving the scene of an accident, armed criminal action and resisting arrest.

In addition to criminal charges, drivers who cause fatal accidents may also be subject to wrongful death lawsuits. A wrongful death claim is a civil action that is typically brought by the victim's immediate family members (usually the spouse, children or parents). Such claims work to compensate surviving relatives when someone dies as a result of the willful or negligent conduct of another individual or entity. Two basic forms of compensation may be recoverable in a wrongful death action:
• Economic damages refer to your out-of-pocket losses, which may include medical and hospital costs; funeral and burial expenses; loss of the victim's wages and earning capacity; and loss of the victim's benefits, like insurance coverage or a pension plan.
• Non-economic damages may include survivors' mental anguish; pain and suffering; loss of society and companionship; and loss of consortium. Since they are less tangible than economic damages, non-economic damages can be more difficult to calculate.
At Aaron Sachs & Associates, P.C., our personal injury lawyers serve car accident victims in Joplin, Missouri and the surrounding areas, including Carthage, Webb City, Sarcoxie, Carl Junction, Pierce City, Mount Vernon and Verona. Contact our office today to schedule an appointment for a free initial consultation: call us toll-free at 1-888-777-AUTO, or click here to submit our convenient "Do I Have a Case?" form.
Attorney meetings by appointment only