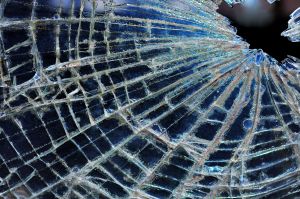 When you're involved in an accident, the law requires you to stop, provide your personal information, and, when needed, assist anyone who may have been injured. Unfortunately, as our Columbia personal injury lawyers know all too well, not all drivers follow the law.
Recently, a Tennessee man was found guilty of 11 criminal offenses associated with a hit and run accident that killed a young woman, her unborn child, and a Good Samaritan. Witnesses testified that the driver, 23 year-old Curtis Harper had been drinking on the evening of May 30, 2012, when he struck 24 year-old Chasity Thornell and 45 year-old Nelson Soto Sr. as the two stood along the side of the road. According to police, Thornell, who was seven months pregnant, had gone to help a friend who ran out of gas in front of Soto's house. Soto, who had just arrived home from work, assisted the two women. Thornell was reportedly hugging Soto in thanks when the two were struck by Harper's vehicle.
Investigators say both victims were dragged a significant distance following impact. Soto was found about 123 feet away from the point of impact, while Thornell was found 164.5 feet away from where she was struck. Both victims and Thornell's unborn child were pronounced dead at the scene. At Harper's trial, his roommate and several friends testified that Harper had been drinking on May 30 and that he tried to cover up his role in the accident by washing blood and hair from his vehicle and planning to have the damage repaired out-of-state. Ultimately, Harper was convicted of three counts of vehicular homicide by DUI, three counts of vehicular homicide by reckless conduct, and one count each of DUI, tampering with evidence, reckless endangerment and leaving the scene of a fatal crash. An eleventh charge (DUI second offense) was added when it was revealed that Harper was also convicted of drunk driving in 2009. He now faces more than 46 years in jail and over $100,000 in fines.

According to the AAA Foundation for Traffic Safety, about 11% of all police-reported crashes involve a hit and run driver, and about 1500 are killed annually in U.S. hit and run accidents. Around 60% of hit and run fatality victims are pedestrians, the Foundation reports. So, why do drivers hit and run? "It's the way of avoiding responsibility," Jack Levin, a criminal justice expert at Northeastern University, told The Stoughton Journal in December. "The hit-and-run driver knows the consequences and can't face them." Experts say that drivers who flee the scene of a crash often do so because they are guilty of other offenses, like driving without a license, driving without insurance and driving under the influence.

Under Missouri law, leaving the scene of an accident is a class D felony if the accident resulted in any of the following: "(1) physical injury to another party; or (2) property damage in excess of one thousand dollars; or (3) if the defendant has previously pled guilty to or been found guilty of a violation of this section" (RSMo 577.60). Hit and run drivers may also be subject to personal injury or wrongful death lawsuits filed on their victims' behalf.
At Aaron Sachs & Associates, P.C., our personal injury lawyers represent auto accident victims throughout the state of Missouri. If you or a loved one has been injured in a Missouri crash, it may be beneficial to meet with an attorney to discuss your legal rights and option. Our firm works on a contingent-fee basis, and we offer a free initial consultation to review the details of your case. If you'd like to schedule an appointment, call us toll-free at 1-888-777-AUTO, or visit our website. Serving clients in Columbia and the surrounding areas, including Jeff City, Kirksville, Fulton, Holts Summit, Boonville, Macon, Linn and Moberly.
Attorney meetings by appointment only