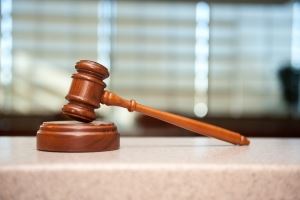 Spring is here, and our Springfield personal injury lawyers want to encourage area drivers to be mindful of motorcycle safety at this time of year, when motorcyclists are on the road in increased numbers. Because riders lack the protection of an enclosed vehicle, they are much more vulnerable to serious, life-threatening injuries in the event of a crash.
This week, a Michigan judge denied a motion to dismiss criminal charges against a man accused of driving into a group of motorcyclists, killing two men and injuring eight others. According to the Fond du Lac Reporter, 26 year-old Clinton Lovelace is charged with thirteen offenses, including two counts of homicide by intoxicated use of a vehicle. If convicted on all charges, Lovelace could be sentenced to more than 78 years in prison.
In May 2012, police say Lovelace was under the influence of a controlled substance when he crossed the center line of Highway 151, plowing into a group of 12 riders and striking 10. The group was taking part in an annual event known as the "Bridge Run" at the time of the accident. Two bikers, Daniel Winsemius and Douglas Yonkers, died from injuries sustained in the crash. Eight others were hurt, including Eric VanDam, who spent 98 days in the hospital and ultimately lost a leg.
Lovelace, who was also seriously injured, later claimed to suffer from amnesia caused by head trauma, making him incapable of remembering the accident. At the hospital, police discovered syringes and narcotics in the pocket of his blue jeans. Lovelace's attorney argued that the officers should have obtained a search warrant before searching through his personal items, but the judge disagreed, ruling that the evidence is admissible. The judge also denied a motion to suppress a statement Lovelace gave to investigators while in the hospital, finding that Lovelace had been read his Miranda rights before he spoke to police. The trial is set to begin in October.