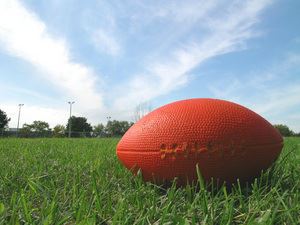 As fans of Mizzou football, our Columbia car accident lawyers were sorry to hear about the recent arrest of quarterback Corbin Berkstresser, who has been charged with leaving the scene of an auto accident. Today, team spokesman Chad Moller said that Berkstresser has been suspended from the team indefinitely, reports The Columbia Daily Tribune.
According to police, Berkstresser allegedly struck a parked vehicle on Lynnwood Drive at around 1:00 a.m. on May 15. The vehicle's owner, Mizzou student Jeremiah Willis, heard the crash and went outside to discover his vehicle damaged. While Willis waited for police to arrive, two men approached him on foot and asked about the accident. They claimed to be looking for a lost dog. Willis has since confirmed that Berkstresser was one of the men.
Meanwhile, one of Willis' roommates drove around the neighborhood looking for a damaged vehicle. The roommate located a damaged truck - and its color matched paint fragments that were left on Willis' car. He gave the license plate number to police, who linked the truck to Berkstresser. Berkstresser eventually admitted to his involvement in the crash.
Leaving the scene of an accident, commonly known as a hit-and-run accident, can be either a class A misdemeanor or a class D felony, depending on whether the accident caused injuries, fatalities or property damage above $1000. Willis' vehicle sustained approximately $1000 in damages, so Berkstresser could be facing a felony charge.
At Mizzou, athletes who are convicted of felonies are permanently banned from participating in athletics at any MU campus. If Berkstresser is charged with a misdemeanor, he would have to apply for reinstatement to the team.
Last September, Mizzou cornerback Tristen Holt was also arrested for leaving the scene of an accident. According to the Columbia police report, Holt was in a collision with another driver in front of the Drury Inn, near Bernadette Drive. Holt did stop and get out of his Volkswagen Jetta, but when the other driver asked for his insurance information, he jumped back in his vehicle and sped away.

The remaining vehicle had four damaged body panels as well as a broken driver's side headlamp. A witness provided the police officers who responded to the accident with Holt's license plate number. He was tracked down and arrested. The vehicle damage was estimated at about $3,000, so under Missouri law, Holt had to be charged with the felony, and he was subsequently dismissed from the football team.
Missouri law enforcement takes leaving the scene of an accident very seriously. Teenage drivers need to be made aware of the consequences, and what their responsibilities are in such a situation. Although they may be terrified if they have caused an accident, it is important to understand that leaving the scene only makes a bad situation worse.
Teen driver car accidents are the leading cause of injury and death for teens in the U.S. and Canada. The National Safety Council reports that in 2009, as many as 10 teens died each day in motor vehicle crashes nationwide.
The main three factors that contribute to teen drivers getting in car accidents include:
1. Inexperience
2. Having other teen passengers in the vehicle
3. Driving in the dark
Columbia parents are encouraged to set clear and reasonable rules for teen drivers to keep them safe behind the wheel. In particular, make sure your teen drivers have a thorough understanding of their responsibility to others on the road.
For more information, visit the National Safety Council/Teen Driving .
If you or your teen has been injured in an accident and you require legal assistance, the Columbia car accident lawyers at Aaron Sachs & Associates, P.C. offer a free initial consultation. To schedule an appointment, please call 1-888-777-AUTO, or visit our website.
Attorney meetings by appointment only