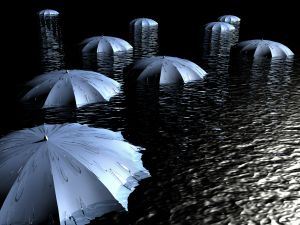 Missouri state law mandates that all drivers must carry liability insurance, which provides coverage when a driver causes a car accident that results in bodily injury or property damage to another party. In other words, liability insurance covers the "other guy": it is a necessary investment required by law. However, in addition, all Missouri residents also need uninsured and underinsured motorist coverage. This coverage provides protection in the event the at-fault driver doesn't have insurance or doesn't have enough insurance to pay all damages.
Missouri Required Liability Coverage
While Missouri law requires each and every driver to have liability coverage, the minimum required is only $25,000. When you consider the medical bills, property damage, lost wages, and pain and suffering that often accompany a serious car crash, you'll find that $25,000 doesn't go a long way.
When you purchase car insurance, consult with your insurance agent to determine the appropriate insurance limits for you: in all likelihood, those limits will be considerably higher than $25,000. Most people benefit from purchasing personal catastrophic liability insurance which is also known as umbrella liability insurance.

Umbrella liability insurance raises your home owner's liability insurance and your car liability insurance to the purchased coverage amount. Depending on the policy, $1 million in coverage can cost only about $150 per year. It's a very good investment.
Missouri Uninsured Motorist Coverage
If you are injured and/or your car is damaged by a hit and run driver who remains unidentified, or by a driver who has no insurance, your own Missouri uninsured motorist coverage (commonly called UM coverage) will contribute to your medical bills and property damage. This coverage is mandatory throughout the state: just like liability insurance, you're required to carry at least $25,000. To utilize this coverage, you would make a claim against your own insurance company.
Missouri Underinsured Coverage
If you are injured and/or your car is damaged by someone with insurance, but the insurance is inadequate to pay the damages, your own Missouri underinsured coverage (commonly called UIM coverage) will contribute to your medical bills and property damage. However, unlike uninsured motorist coverage, there is no state mandate on this form of insurance. Be sure to review your policy to confirm the limits on your UIM coverage.

Where to Get Help if You've Been Injured in a Car Crash and Need to Negotiate with the Insurance Company
At Aaron Sachs & Associates, P.C., we understand the intricacies of the medical, legal, and insurance systems: they're the world we live in every day. We handle all of the paperwork, legal filings, interviews, research, and expert witnesses so that our clients can focus on recovery.
If you or a loved one has been injured in a Missouri car accident, please contact your Webb City, Missouri car crash lawyers now, and schedule a free, confidential, no obligation consultation. For your convenience, you can reach us toll free at 1-888-777-AUTO. You can also visit our website to submit our easy-to-use "Do I Have a Case?" form.

Attorney meetings by appointment only