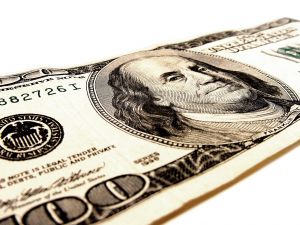 The cost of a car accident that results in personal injury can be financially devastating. In Columbia, Missouri, and throughout the United States there are over three million auto accidents each year, with medical costs to the victims of personal injury exceeding $40 billion dollars, according to a 2011 study released by the Centers for Disease Control. If you're injured in a car accident, do you know who will cover the costs of your medical care?
In Missouri, drivers are required to carry insurance that covers them to a minimum amount of 25/50 - that is, $25,000 per person, and up to $50,000 to be shared among all the parties injured in the car wreck. Treatment for the kinds of injuries sustained in car accidents is often considerably more expensive. Motor vehicle accidents that result in brain injury, spinal cord injury, and other serious personal injuries can require years of costly treatment and rehabilitation, which can continue long after the policy belonging to the at fault driver is exhausted.
If you have car insurance in Missouri, you are automatically covered by your own policy if you are in an auto accident caused by a driver without insurance. Additionally, Missouri drivers have the option to purchase underinsured motorist coverage, which can come into play if you are in an accident resulting in expenses beyond what the other driver's policy can cover. An experienced auto accident attorney can advise you
Imagine you are involved in an accident that results in $35,000 in medical bills and other expenses, but the driver at fault only has the minimal auto coverage policy required by the state. The driver's insurance policy would cover only the first $25,000 of your medical expenses. However, if you had an underinsured coverage option of $100,000, there would be an additional $75,000 available under your policy to cover the remaining amount of your medical expenses, after the policy belonging to the driver at fault is employed. In most cases, this coverage can be added to existing policies for just a few dollars extra, but can provide additional peace of mind.
Underinsured coverage options can also be used to pay for a variety of expenses associated with injuries sustained in car accidents, such as medical bills and treatment, lost wages, and other damages resulting from a car crash with an uninsured or underinsured driver.
Navigating the legal issues and problems involved in these kinds of cases can be difficult and time-consuming. If you or a loved one have been the victim of a hit-and-run car accident or involved in a car accident with an uninsured or underinsured driver, you should contact an attorney as soon as possible after the accident to discuss your rights and your options.
To schedule a free initial consultation with one of our car accident attorneys, call our office toll-free at 1-888-777-AUTO, or visit our website.
Attorney meetings by appointment only