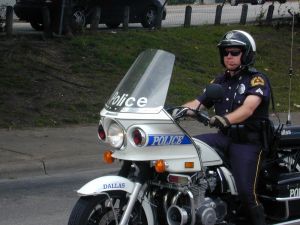 At the end of August, dozens of new laws took effect throughout Missouri. As Springfield car accident lawyers, we noted that one such law, which received unanimous approval from state lawmakers, aims to provide an added convenience to Missouri drivers.

According to the St. Louis Post-Dispatch, this new law allows Missouri motorists to show electronic proof of insurance when they are pulled over by law enforcement officials, attempting to register their vehicles, and renewing their license plates.. In the past, state law required drivers to provide a paper copy of their insurance card, and police were not permitted to accept proof of insurance via a driver's smartphone or tablet. Paper insurance cards will remain an acceptable as well. Several insurance providers have developed and provided smart phone apps that utilize this technology, and other nearby states - including Illinois and Kansas - have recently adopted legislation that permits acceptance of this form of proof.
State officials hope this new law will make it easier for drivers to store and keep track of their insurance policy information, rather than keeping and storing paper insurance cards for easy access. "Consumers are becoming more dependent on storing their important information on their smart phones or tablets for easy access," Missouri Department of Insurance Director John Huff told the Dispatch. And so far, drivers and lawmakers alike agree that the legislation makes it much simpler to provide insurance information when it's required. "It's a good common sense solution for drivers," Governor Jay Nixon told KY3. "It's a lot easier to get out your iPhone or your Blackberry and show them your insurance registration than it is to try to find that piece of paper that's down in your glove box.
Missouri motor vehicle insurance: State law requirements
In Missouri, both drivers and vehicle owners must carry some form of motor vehicle liability insurance, which covers your liability when an accident happens as a result of your actions behind the wheel. Here are the minimum levels of coverage required by state law:
• Bodily injury: $25,000 per person
• Bodily injury: $50,000 per accident
• Property damage: $10,000 per accident
• Uninsured motorist coverage: $25,000 for bodily injury per person
• Uninsured motorist coverage: $50,000 for bodily injury per accident
When traveling in Missouri, out-of-state drivers must carry coverage in accordance with their state's laws.