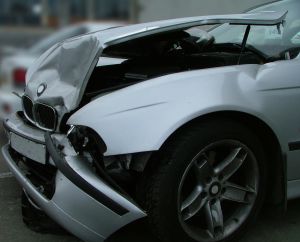 When 2 vehicles of approximately the same size and weight collide head on, the abrupt impact is equivalent to a car smashing into a concrete wall. As a result, head on collisions are notorious for causing serious injuries and fatalities.
Last weekend, 2 Missouri men died after such an accident. On Friday morning at around 5:00 a.m., 20 year-old Mathew Tucker of Lathrop and 28 year-old Keith Staus of Polo were killed in a 3-vehicle crash on Missouri Highway 116. According to the Missouri Highway Patrol, Tucker's Ford F150 pickup was traveling east when it crossed the center line and veered into the path of an oncoming car.
The driver of that car - 52 year-old Rory Hicks - tried to avoid the collision by steering onto the shoulder of the road, but the left front of the F150 clipped the left front of Hicks' car. The car spun counter-clockwise, eventually coming to rest in the westbound lane, facing north. Meanwhile, the F150 continued traveling east, where it struck another vehicle - a 1999 Chevrolet - head on. The truck skidded sideways and stopped, blocking both lanes of traffic. The Chevrolet rolled over and caught fire.
Tucker and Staus were both pronounced dead at the scene. Tucker was not wearing a seatbelt, and it is not known whether Staus was buckled up, according to the Patrol. Hicks, who was wearing a seatbelt, sustained minor injuries in the crash and was taken to a nearby hospital by private vehicle. The highway was closed for several hours following the accident.
Many longtime Kansas City residents will no doubt remember Mat Tucker - and remember him fondly. In October 1992, then-presidential candidate Bill Clinton joined a city-wide effort to support Tucker, who was diagnosed with leukemia at 10 months old and only had a 1% chance of survival. Tucker's only chance was an expensive bone marrow transplant, but his father was self-employed and didn't have health insurance. Clinton organized the "I Ran for Mat with Bill" 5K run to help generate funds for the $300,000 procedure. Between the charity events and several city initiatives, the funds were raised and the surgery was successful. (In fact, residents of Kansas City raised enough money to pay for 2 other marrow transplants in addition to Tucker's.)
Nearly 17 years later, KCTV5 featured a profile of 18 year-old Tucker as he prepared to graduate from Lathrop High School. Tucker had no memory of his childhood struggle, but his parents saved numerous mementos of the outpouring of support he received from Kansas City residents. "If you just read some of the letters that people sent," Tucker said in 2010. "I can't afford much, but here's a dollar or $5. People were just reaching out and it's pretty amazing how many lives it did touch."
The Highway Patrol continues to investigate the accident: at present, it is not known what circumstances may have caused Tucker to cross the center line.
Information provided courtesy of Aaron Sachs & Associates, P.C..
Attorney meetings by appointment only