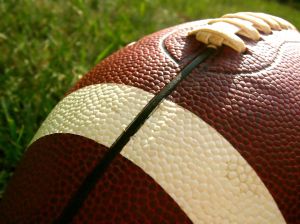 Jamie Duncan, former linebacker for the St. Louis Rams, has filed a lawsuit in City Court against his former attorney, Mark L. Floyd of the Floyd Law Firm. The lawsuit is connected to a Missouri workers' compensation claim filed on Duncan's behalf: 5 years ago, Duncan alleges, Floyd advised him to sign a $1,000 settlement that included a waiver for any future medical benefits. Duncan's complaint argues that doing so ultimately cost him $255,000, reports the Courthouse News Service.
In 2007, when Duncan's initial claim was made, the Rams had offices in both St. Louis and Los Angeles, and Duncan's settlement was filed in the Missouri Division of Workers' Compensation. In the years that followed, Duncan sought to collect benefits on new claims for cumulative orthopedic and closed head trauma. In that pursuit, he was represented by California attorney Ron Mix.
By March of 2011, the complaint says, "Mix had negotiated a tentative settlement wherein the St. Louis Rams would settle all pending workers' compensation claims of Jamie Duncan, plus a buy-out of future medical benefits for the sum of Three Hundred Thousand Dollars ($300,000)."
Then, in May 2011, the Rams contacted Mix to inform him that Duncan had waived all future medical claims by agreeing to the Missouri settlement in 2007. Thus, the Rams "declined to offer any compensation to the plaintiff," the complaint continues. Mix was eventually able to settle Duncan's California claims for $45,000: since the Rams organization initially offered $300,000, Duncan is suing to recover the difference.