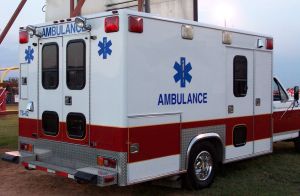 Early Sunday morning, a Wisconsin mother and her 22 year-old son were killed in separate car accidents that happened just hours apart - and within only 2 miles of each other. What's more, local law enforcement officials believe that both crashes involved alcohol.
"I'm trying to think back, I've seen a lot of strange things. I don't remember anything like this before," said Deputy Chief Charles Padgett of the West Allis Police Department. Padgett has been in law enforcement for 24 years.
Just before 1:00 a.m. on April 29, 45 year-old Mary Jane Moore called her son Thomas Olson and told him she had been in an argument, according to the Milwaukee Journal Sentinel. Moore had been at a nearby bar for part of the evening, but she placed this call from the boardinghouse where she was staying. She told Olson, who lived 30 blocks away, that she was walking over to his place.
Minutes later, Moore was struck by a vehicle as she lay in the roadway in front of the boardinghouse. She was horizontal and her face was down: police are continuing to investigate what she was doing in the street. ABC News reports that a witness to the accident (a driver behind the vehicle that hit Moore) initially believed that the 1997 Pontiac Grand Prix that struck Moore had gone over a speed bump. However, as the witness drew closer, it became clear that a woman - Moore - was lying in the road. Moore died as a result of her injuries. The driver who hit her left the scene, but was located and arrested in the hours following the collision.
According to Padgett, Moore had been drinking prior to the crash, but her blood alcohol content is still unknown: the autopsy was scheduled for today, but the results are still pending. Some reports have suggested that the driver who hit Moore had also been drinking, but Padgett says the West Allis Police will not bring alcohol related charges against that driver at this time.
Meanwhile, Olson tried repeatedly to contact his mother on her cell phone, but couldn't reach her. He even tried calling the police, who said they had no information concerning Moore. Eventually, Olson left with a group of friends, and while the group was gone, the police department came to Olson's house to inform him about the accident. His fiancée answered the door and immediately called Olson.
Approximately 4 hours after his mother was struck, Olson was en route to the hospital when the Jeep he was riding in went out of control, smashing into 3 parked cars (including a dump truck) and rolling over onto its roof. Olson, who was riding in the passenger's seat, was ejected from the vehicle. The other occupants suffered non-life-threatening injuries, but Olson died as an ambulance transported him to a local hospital. The driver of the Jeep was subsequently arrested for driving under the influence.
Padgett says Olson had been told that his mother's accident was serious, but Olson may not have known that she was killed. "It's emotional," Padgett said. "We want to get there fast and sometimes disregard our safety. I use it to remind people that regardless of the circumstances, be aware of the speed."
The personal injury lawyers at Aaron Sachs & Associates, P.C. represent victims of car accidents in Kansas City, Independence, Lee's Summit, Liberty, and throughout the surrounding areas. To schedule a free initial consultation, contact us toll-free at 1-888-777-AUTO, or visit our website.
Attorney meetings by appointment only