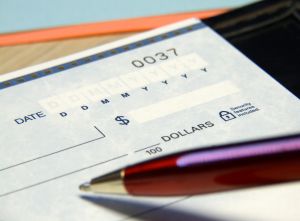 If you're like many people who have suffered injuries in a Missouri car crash, once you recover from the initial pain and shock, you will have to start worrying about your expenses.
Our Southeast Missouri car accident lawyers are frequently asked how much a case is worth. First and foremost, every case is different, and can be impacted by numerous factors. We understand you might be tempted to accept a quick settlement from an insurance company just to put the entire incident behind you. But before you make a hasty decision to sign, we'd like to offer some information to help you make an informed decision.
Your Personal Injury Compensation Is Based Upon Damages Sustained in Your Car Crash
Your financial award for losses and damages sustained in a Missouri auto wreck is based upon consideration of the following factors:
• Financial damage
• Physical damage
• Mental damage
• Punitive damages (extra financial payment to punish a wrongdoer)
• Lost wages now (both in the present and long-term)
A Look at Compensatory Damages in Missouri Personal Injury Cases
In court, expert witnesses (such as life care specialists and economists) can be used to help determine compensatory damages. Compensatory damages are designed to put you in the same financial position you would have been but for the car crash.
The following can be recoverable as part of a personal injury settlement so long as they are attributable to your car accident:
• Medical Bills: past, present, and future medical expenses
• Lost Income: lost wages and lost earning capacity
• Property Damages: the replacement cost associated with your car, cell phone, clothing, or any other property damaged in during your traffic accident
• Pain and Suffering: serious pain and discomfort in the past, present and/or future
• Emotional Distress: evidenced by fear, anxiety, anger, loss of sleep, and fear of driving
• Loss of Enjoyment: when you can no longer enjoy normal daily activities such as exercising, recreational pursuits and hobbies
• Loss of Consortium: recoverable by the spouse of the injured party if (because of the accident) the injured party can no longer have a fulfilling relationship with the spouse (i.e. loss of companionship and/or sexual relations, etc.)
A Look at Punitive Damages in Missouri Car Wreck Cases
If the driver who injured you behaved in an outrageous, shocking, or egregious manner, punitive damages may be awarded to you. punitive damages are awarded to punish the driver who hurt you. For example, if the at-fault driver sped into an intersection and intentionally t-boned your car because you were dating his ex-girlfriend, punitive damages would likely be awarded. In other words, courts award punitive damages after considering the seriousness of the accident and the negligence of the other driver's behavior.
Why Our Cape Girardeau Car Accident Lawyers Advise Seeking a Legal Consultation
As you can see from this abbreviated list of information, there are many factors to consider before a settlement with an insurance company can be reached. Depending on the seriousness of your auto accident, the various factors involved, and the resulting impact on your life, there is much to consider. With all that surrounds a personal injury case, it is best to make sure you are as informed as possible before you make any big decisions.
For these and many other reasons, it's extremely important for car accident victims to consult a lawyer who has extensive experience dealing with personal injury claims. To schedule a free initial consultation in our Cape Girardeau office, contact us toll-free at 1-888-777-AUTO, or visit our website.
Attorney meetings by appointment only