A 16-year-old driver was seriously injured after being involved in a traffic accident with a tractor-trailer recently in Morgan County on Highway 52 near Route C, according to Lake News Online.
The Missouri State Highway Patrol report that the teen was heading eastbound when he swerved his vehicle over the center lane and drove into a truck in the next lane. The teen driver was not wearing his seat belt at the time of the accident. The truck driver was not injured.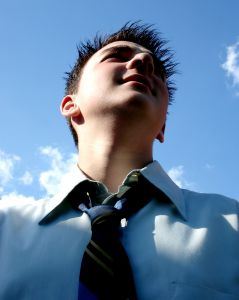 Our Kansas City car accident attorneys understand that teen drivers are extremely vulnerable to car accidents on our Missouri roadways. Their lack of driving experience oftentimes keeps them from understanding the workings and the dangers of traffic. With the help of parents, we can all do our part to reduce these risks and help keep our teen drivers safe behind the wheel.
Traffic accidents are the number one cause of death for young drivers aged 15- to 20-years-old on our roadways. There were more than 208 million licensed drivers on U.S. roadways in 2008.
According to the most recent statistics from the National Highway Traffic Safety Administration, more than 2,300 young drivers were killed in traffic accidents on U.S. roadways in 2009. More than 195,000 were injured in these incidents. More than 5,000 young drivers were involved in traffic accidents that turned fatal in 2009 on U.S. roadways.
Drivers ages 15- to 20-years-old represented more than 10 percent of all the drivers who were involved in deadly traffic accidents in 2009 and they accounted for nearly 15 percent of all types of traffic accidents. Of the 9,614,000 traffic accidents that were police-reported in 2009, approximately 1,337,000 involved a young driver.
In Missouri, nearly 70 young drivers died because of traffic accidents. Overall, nearly 150 people were killed because of car accidents that involved a young driver.
Parents: The Anti-Drug offers these tips to parents who have a teen driver in their life. Speak with your young driver about these tips to help to keep them safe on our roadways:
-Agree on curfews. Teens are most likely to be involved in an accident during the evening and early morning hours.
-Ask your teen driver to call or text you once they've arrived at their destination and when they leave to head back home.
-Limit the number of passengers they can have in their vehicle at one time. Passengers are some of the greatest distractions to a teen driving and contribute to a great number of traffic accidents.
-Discuss the dangers of drinking and driving. Although they're not old enough to drink legally, that doesn't mean that they won't.
-Discuss common road laws with them, including speed limits, traffic lights, seat belt regulations and distracted-driving risks.