Columbia car accident lawyers have been reporting on the downward trend in Missouri traffic fatalities for a while now. On October 27th, the Missouri State Highway Patrol updated their "year to date fatality" statistics with some good news for all Columbia Missouri motorists: Traffic fatalities are down 10%--a fairly significant number! The "year to date fatalities" for 2011 number at 603, whereas last year at this same time they were already up to 675.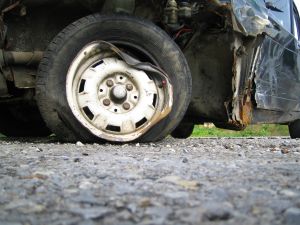 The following chart shows the year end totals for the past seven years.
• 2010 Year End Total = 821
• 2009 Year End Total = 878
• 2008 Year End Total = 960
• 2007 Year End Total = 992
• 2006 Year End Total = 1,096
• 2005 Year End Total = 1,257
In fact, motor vehicle accident fatalities nationwide are at the lowest number in 60 years. Last year there were fewer driving related deaths, even as there were more drivers on the road. Traffic fatalities dropped an estimated 3 percent between 2009 and 2010, even as the number of miles traveled nationwide rose 0.7 percent.
While Columbians can be pleased with this news, there is still much work to be done in reducing both the number of fatalities and the staggering amount of car accident injuries our citizens receive. We are now heading into the highest and deadliest car accident season of the year, the fall/winter holiday season, including Thanksgiving, Christmas and New Year's.
As always, a large percentage of these holiday accidents are due to holiday partying, and then driving while intoxicated. Last year, law enforcement in Missouri and nationwide came out in force during the holiday season in an effort to remove drunk drivers from our roads. We hope that this year's efforts will be equally successful.
The reason driving related deaths have declined so steeply over the past few years remains something of a mystery, with various theories being presented as to the causes. It would be terrific if the reasons could be accurately pinpointed, so we would know what was working and do more of it. Some of the factors mentioned include:
• Older, less safe cars are being replaced by newer ones with advanced safety features, including air bags and antilock brakes.
• Highways being built or refurbished with scientific design and greater focus on safety, with features like rumble strips and cable median barriers.
• The use of seat belts is up nationwide, minimizing injuries and fatalities.
• Adherence to stricter car-seat laws make children safer in the back seat.
• Anti-texting campaigns and other efforts to raise awareness about distracted driving are slowly having an effect.
• Stricter drunk driving laws and law enforcement efforts to get drunks off the roads are also having an effect.
Although statistically less people are being killed and injured on Columbia's roadways, if you or a loved one has been hurt in an auto accident, these statistics will be of very little consolation. If you need legal assistance with a car accident, personal injury or wrongful death claim, please contact us, toll free. The Columbia car accident lawyers at Aaron Sachs & Associates, P.C. offer a free initial consultation, and bring over fifty years of combined legal experience to the table. Call us today.

Attorney meetings by appointment only