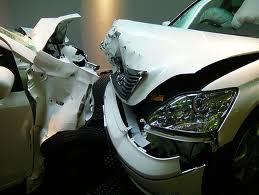 The Jackson Missouri Catastrophic Injury attorneys at Aaron Sachs & Associates, P.C. see all too many victims of life destroying accidents in their Cape Girardeau office. In many cases, these devastating injuries are the result of an car crash or semi-truck accident, but can have other causes as well, such as a fall or freak accident.
A catastrophic injury is one that has serious, long term effects, often including the necessity for Social Security Disability benefits. Unfortunately, the Social Security System is notoriously difficult to navigate, frequently requiring assistance from an experienced Cape Girardeau Missouri Social Security Disability law firm.

Here are just some of the various types of Jackson MO catastrophic injuries:
• Spinal Cord Injuries
• Limbs amputated, or the necessity to amputate following the injury itself
• Closed Brain Injuries (also known as traumatic brain injuries)
• Sever (3rd Degree) Burns
• Organ Removal/Transplant
• Paraplegia or Quadriplegia
As a Kennet Catastrophic Injury law firm, we feel an obligation not just to represent catastrophic injury victims in claims to receive the compensation and benefits they are entitled to, but also to serve this community in any way we can.
We have compiled this list of resources for the victims and families of catastrophic injury. We know you need all the support you can get, including financial, legal and emotional/spiritual.
If you have no medical coverage, the Partnership for Prescription Assistance can help you find access to free medications. This is a completely free service as well.
The Paralyzed Veterans of America provides a book called On the Move: A Financial Guide for Persons with Spinal Cord Injury. This incredibly helpful resource contains information about financial planning, benefits that are available to you which you might not be aware of, and tips to adapt your home for a paralyzed individual.
Easter Seals: Medical Rehabilitation--Rehabilitation services provided upon referral from a physician, other agent, subject to state and federal requirements. Easter Seals provides exceptional services, education, outreach, and advocacy so that people living with disabilities can live, learn, work and play in our communities.
Southeast Missouri Catastrophic Injury lawyers remind you that if you or a loved one in Cape Girardeau, Poplar Bluff, Charleston, Perryville or any Southeast Missouri city or town has suffered a catastrophic injury, there is help available. If someone else's negligence is to blame for your injury--you have the right to seek damages. If you are disabled either for more than one year, or permanently, you should immediately file a claim for Social Security Disability.
Attorney meetings by appointment only