Southeast Missouri is gearing up for the first holiday weekend of the year--Memorial Day Weekend. From Cape Girardeau to Poplar Bluff, in Sikeston and Charleston, Kennet and Van Buren and all over the southeast Missouri area--people are planning picnics and barbecues. They will be visiting family and enjoying Missouri's many lakes and rivers. Hopefully they are also planning defensive driving, and using designated drivers to reduce the potential of fatal car accidents as well.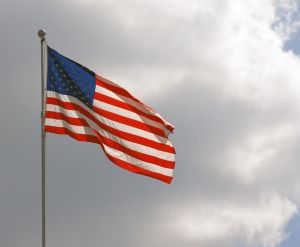 Southeast Missouri Auto Accident Lawyers remind all Missourians that last year during Memorial Day weekend, there were six fatalities and 440 citizens injured in whopping total of 1,010 traffic crashes. Do you realize that amounts to one person killed or injured in an auto accident or truck accident every 10.5 minutes?
Missouri State Highway Patrol reports that the main contributing factors in all these Missouri car crashes were distracted driving, speeding, and failing to yield the right-of-way. The Patrol will start this year's fatality counting period for Memorial Day Weekend, 2011, at 6 p.m., Friday, May 27, 2011. As Poplar Bluff Personal Injury Attorneys, we can't help but be saddened by the need to have a "fatality counting period."

State Troopers Out in Force to Reduce Southeast Missouri Car Crashes and Traffic Fatalities
Over this holiday weekend, our dedicated State Troopers will be on the road enforcing traffic laws and assisting motorists. Troopers taking part in this enforcement project will be alert for all traffic offenses that lead to auto accidents, and be on the lookout for lack of safety belt use, aggressive driving behavior and of course--drunk driving.
The Missouri State Highway Patrol urges Southeast Missouri drivers to think about safety when making plans for the upcoming holiday weekend.
"Holidays should be enjoyed, but enjoyed responsibly. Be aware of construction along your route, pay attention while you are driving, and buckle up. If alcohol is part of your holiday, make sure driving a vessel or vehicle is not."
The Cape Girardeau Auto Accident Lawyers at Aaron Sachs & Associates, P.C. want to also remind all of you that Memorial Day marks the unofficial start to the boating season. Colonel Ron Replogle, superintendent of the Missouri State Highway Patrol says,
"We expect a large number of drivers and boaters this holiday. I encourage everyone to make safety part of their three-day weekend plans.
• Please, DON'T drink and drive.
• DON'T drink and operate a boat.
• DO buckle your seat belt and wear your life jacket.
• Have a safe, enjoyable holiday weekend."
(Southeast Missouri Personal Injury Attorneys provide free consultation.Attorney meetings are by appointment only.)

Attorney meetings by appointment only