More than 34,000 fatal car accidents in Cape Girardeau, Sikeston, Kennett, Dexter and elsewhere in the United States occurred in 2008. These accidents took the lives of more than 37,200 people. Approximately 56 percent of these accident happened in rural areas. Urban areas only claimed the lives of roughly 44 percent of these car accident deaths.
It's a surprising statistic recently released by the government; most of us think city driving puts us at highest risk. As it turns out, it is those country roads that are most likely to result in a serious or fatal Southeast Missouri car accident.
Rural areas also witnessed more injuries from car accidents than urban areas did, according to the National Highway Traffic Safety Administration (NHTSA).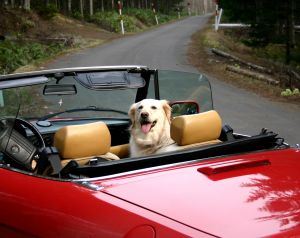 Farms roads, highways and interstates like the ones we have spread across a large portion of Missouri result in more accidents than those in cities, both large and small.
The disparity is even more obvious when you consider the population. In 2008, only 23 percent of the entire population of the United States lives in rural areas, but the number of fatalities caused by car accidents in these areas counted for roughly 56 percent of all of the traffic fatalities for the year.
The fatality rate per million vehicle miles traveled, in 2008, was 2.6 times higher in rural areas than the rate in urban areas. Rural areas had a 2.11 rate which urban areas had only a 0.81 rate.
One-third of all people that died in motor-vehicle accident over the year died because of a speeding-related motor-vehicle accident. Roughly 33 percent of all accidents in rural areas were the result of a speeding-related accident while only 30 percent of urban car accidents were speeding-related crashes.
According to this recent data, traffic accidents in both areas are more likely to occur during the evening and weekend hours. Of course, more of them happen in rural areas than in urban areas.
Another area in which rural roads were more dangerous was in the number of fatalities caused by alcohol-impaired drivers. During the entire year of 2008, nearly 12,000 people were killed in these accidents. Roughly 57 percent of these accidents occurred in rural areas while only 43 percent happened in urban areas.
In 2008, there were 960 traffic accident fatalities in Missouri alone. According to the NHTSA, 356 people, or 37 percent, died in urban areas of the state whereas 604 people, or 63 percent, died in rural areas of our state.
It is because of these statistics that our residents and visitors need to be safe on our roadways. You may think you're safe on the open road without the crowded streets and overwhelming number of cars and traffic lights of urban areas, but statistics prove that you're more likely to die on roadways like our rural roads here in Missouri than those in our cities.
If you or a loved one has been involved in a car accident in Dexter, New Madrid, Perryville or elsewhere in Southeast Missouri, contact the Perryville Personal Injury Lawyers at Aaron Sachs Associates PC, for a free initial consultation. Call (573) 334-7959.
More Blog Entries:
Driver, 21, charged with DWI in Perry County, Missouri Rollover Car Accident, Southeast Missouri Car Accident Lawyer Blog, June 20, 2011
U.S. Sees Decrease in Fatal Accidents -- Officials Hope to see the same For Southeast Missouri Car Accidents, Southeast Missouri Car Accident Lawyer Blog, May 29, 2011
Southeast Missouri Car Accidents a Danger as Spring Driving Season gets Under Way, Southeast Missouri Car Accident Lawyer Blog, May 26, 2011
Attorney meetings by appointment only