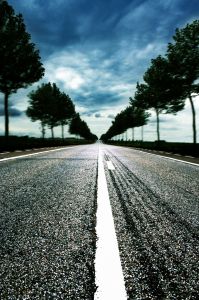 An Orange County jury has ruled that a doctor is not liable for a fatal car crash caused by his elderly patient, the Los Angeles Times reports. The lawsuit against Dr. Arthur Daigneault was connected to an accident involving his patient, 85 year-old Lorraine Sullivan. In 2010, Sullivan turned directly into the path of an oncoming vehicle. She survived, but her passenger and longtime companion, 90 year-old William Powers, died as a result of his injuries. Daigneault had been treating Sullivan for dementia for a period of two years.
Powers' family sued the doctor for wrongful death, arguing that he should have "deemed Sullivan a danger on the road and acted to have her license revoked," according to the Times. In California, a state law requires doctors to report patients who have medical conditions that could compromise their ability to drive safely.
Daigneault had been treating Sullivan for dementia for approximately two years. At trial, he said he did not report her because her condition was mild and controllable with medication. Daigneault pointed out that he has reported other patients to law enforcement and to the California Department of Motor Vehicles. He said he did not feel Sullivan's symptoms warranted taking such a step.
In addition, Daigneault's attorney said there was no evidence to suggest the accident was caused by Sullivan's dementia - and no guarantee that her license would have been revoked even if Daigneault had reported her. In the end, the jury agreed: jurors deliberated for about 30 minutes before ruling that Daigneault did not violate state law or standard of care.
The number of elderly drivers (drivers over age 70) is expected to triple over the next 20 years. Federal statistics show that drivers over age 80 have the second highest fatal crash rate of any age group (teen drivers have the highest rate). Missouri drivers are required to renew their licenses every three years after turning 70: upon renewal, they must take vision tests, but road tests and written tests are not required.