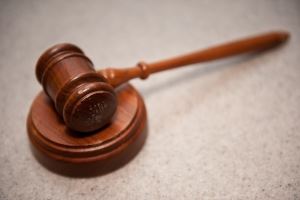 Recently, the families of two Missouri car accident victims filed lawsuits against a Columbia man and the establishment that served him alcohol in the hours before a deadly crash on Providence Road. According to the Columbia Daily Tribune, the lawsuits come in connection with a December 2012 accident that left one victim dead and the other in a coma. Law enforcement officials say Spencer Gordon was southbound on Providence when he drifted out of his lane and struck a Ford F-150, causing the pickup to smash into the center median and roll over multiple times.
Two occupants of the truck were ejected, and both sustained life-threatening head and brain injuries. Passenger Michelle Morrow, 24, died the following day at University Hospital. The driver, 23 year-old Michael Tufts, remains in a coma to this day. Neither Gordon nor his passenger was injured in the accident.
Gordon, who was 20 when the accident occurred, was charged with involuntary manslaughter and two counts of second-degree assault. Investigators say his blood alcohol content was 0.122%. He is scheduled to face trial on those charges in December.
The lawsuits, filed by relatives of Morrow and Tufts, seek damages from Gordon and from Déjà Vu Comedy Club, where Gordon was apparently drinking prior to the accident. Tufts' family maintains that the bar was negligent for both serving Gordon alcohol while he was under age 21 and for continuing to serve him "after he was visibly intoxicated." In their own wrongful death lawsuit, Morrow's parents have made similar claims against Acumen Corp., the company that owned the comedy club last December (although it no longer does). An attorney representing Déjà Vu has "denied the allegations against [the club] and said either Michael Tufts or Gordon is at fault," reports the Tribune.
Missouri's dram shop law: Section 573.053 RSMo
• In Missouri, under most circumstances, "it has been and continues to be the policy of this state to follow the common law of England...to prohibit dram shop liability and to follow the common law rule that furnishing alcoholic beverages is not the proximate cause of injuries inflicted by intoxicated persons." In other words, a bar or restaurant is not automatically liable for an accident simply because it serves alcoholic drinks.
• However, the law allows for certain exceptions - specifically, "when it is proven by clear and convincing evidence that the seller knew or should have known that intoxicating liquor was served to a person under the age of twenty-one years or knowingly served intoxicating liquor to a visibly intoxicated person."

At Aaron Sachs & Associates, P.C., our personal injury lawyers serve car accident victims in Columbia, Missouri and throughout the surrounding areas in Boone County, including Ashland, Centralia, Harrisburg, Pierpont, Sturgeon and Two Mile Prairie. If you've been injured in a crash caused by a drunk driver's negligence, you may be entitled to compensation for your losses and damages. To find out more about your legal rights and options, please contact our office today: call us toll-free at 1-888-777-AUTO, or click here to submit our convenient "Do I Have a Case?" form.
Attorney meetings by appointment only