Our Webb City car accident lawyers have written at length about teen drivers and the risks that accompany them on Missouri roadways. According to the Insurance Institute for Highway Safety (IIHS), 1 in 5 licensed 16 year-old drivers will be involved in a crash. Meanwhile, the Ad Council reports that 4 out of 10 teens "have been in a situation when they felt concerned that a friend's driving behavior put them at risk as a passenger" within the last 6 months.
March has certainly been a difficult month for teen drivers throughout Missouri. Consider the following accidents:
• March 10; Hillsboro, MO: 19 year-old Jacob Douglas was traveling north on Goldman Road in Jefferson County when he ran off the road: his vehicle struck a tree and a concrete culvert before overturning. Douglas, who was ejected from the vehicle, was killed. His passenger, 17 year-old Cody Dove, had to be airlifted to a St. Louis hospital.
• March 21; Leslie, MO: 16 year-old Elisha Funston was killed after losing control of her vehicle as she navigated a curve in the road. She subsequently ran off the left side of the road and struck a tree: Funston was pronounced dead at the scene.
• March 22; Exeter, MO: 16 year-old Allyson Cunningham was traveling east on Farm Road 2200 when she struck an unoccupied illegally parked vehicle that was partially obstructing the roadway. Cunningham was transported to Mercy Hospital in Cassville with minor injuries.
• March 27; Goodman, MO: A Neosho teen and his 2 teen passengers were injured when he ran off the road 2 miles north of Goodman, according to the Highway Patrol. 16 year-old Johnathan Brodie ran off the road and collided with a tree stump. Brodie and his passengers (Austin Loomer and Alexis Muller, also age 16) were taken to Freeman Neosho Hospital with minor injuries.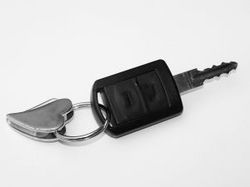 You may notice a few key similarities here. Out of the 4 crashes discussed above, 3 were road departure accidents, where the vehicles eventually collided with a fixed object. A report from the National Highway Traffic Safety Administration (NHTSA) has found that younger drivers are more likely to be involved in these accidents than other age groups. Also, according to NHTSA, single vehicle road departure accidents are commonly caused by excessive speed and/or distraction. Though we don't know exactly what the causal factors were in these specific instances, we do know that these behaviors are often associated with teen drivers.
Finally, importantly, all 4 accidents involved a teen driver's response to an error or an unexpected situation. Because of their lack of experience behind the wheel, teens are prone to overcorrection when they are confronted with a dangerous roadway predicament. It is crucial that parents stay actively involved in the "learning to drive" experience, ensuring that their teen drivers are well-informed and that they get plenty of supervised practice.

Basic Safety Tips to Share with Your Teen Driver:
• Keep your car's inspection current at all times, and follow the safety recommendations of your car manufacturer and mechanic.
• Do not drive under the influence.
• When you drive, just drive. Don't talk on the phone, text, eat, use hand-held GPS or maps, put on make-up, paint your nails, pluck your eyebrows, or read.
• Do not drive if you are too tired.
• Follow the speed limit and obey all traffic laws.
• Keep your music on low so you are aware of your surroundings and not distracted.
• Make sure that your tires are safe.
o Rotate tires regularly.
o Check your tire pressure on a regular basis to avoid blowouts.
o Buy new tires as soon as you need them.
o Make sure that you carry a spare tire that's in good condition.
o If your alignment feels "off," get it checked.
• Keep a safe distance from the car in front of you. Remember the "2 second" rule and stay at least 2 seconds behind that car. Increase the distance when driving conditions are poor (in rain, ice snow, etc.).
• Drive defensively: always be on the lookout for other drivers who may make distracted or poor decisions.
Resources to Share with Your Teen Driver:
TakeTheWheel.net
"Mission Statement: To promote teen driving safety by providing resources and information."
SpeakUpOrElse.org
"It's pretty simple, really... if you're riding with friends and you don't feel safe, you need to speak up. Why? Well, car crashes are the number one killer of teens and young adults."
Safety Council of the Ozarks: Teen Driving
"To teens, a newly acquired driver's license signifies freedom, power and status. For most parents, the milestone ushers in a whole new set of worries."
Teen Driving Assemblies
"The statistics on teen driver accidents show that approximately 250 people lose their lives in auto accidents involving a teen driver each year, making Missouri the 10th deadliest teen driver state."
Attorney meetings by appointment only