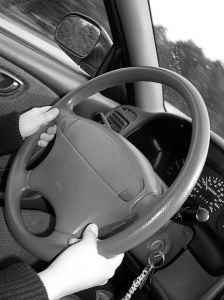 As Cape Girardeau personal injury lawyers, we know that accidents involving teen drivers are not uncommon in Missouri and throughout the U.S. Sadly, these accidents can result in serious, life-threatening injuries. A number of factors can contribute to teen crashes, but one factor in particular is often an underlying cause: a simple lack of experience and instruction.
Recent research conducted by the National Safety Council (NSC) indicates that "inexperience behind the wheel, immaturity and not enough parental involvement contribute to a higher risk of deadly vehicle accidents among teenage drivers." John Ulczycki, a teen driving expert for the NSC, told USA Today that parents make common mistakes as their teens learn to drive, like focusing on the wrong kinds of skills (like parallel parking instead of scanning for hazards) and underestimating the amount of practice a teen needs. "If you have not spent at least 50 hours driving with your kid, your kid is probably not a safe driver," Ulczycki said.
Teenage drivers and roadway experience: The statistics
• In an analysis of more than 800 car accidents nationwide, researchers found that the vast majority occurred because of a few "common critical errors that are often one of the last in a chain of events leading up to a crash."
• Three specific teen driver errors were a factor in nearly half of the crashes analyzed: (1) a lack of proper scanning to detect and react to roadway hazards; (2) driving too fast for roadway conditions; and (3) distractedness caused by something inside our outside the vehicle.
Missouri's Graduated Driver License (GDL) Law
• In Missouri, you can obtain an Instruction Permit at age 15 by passing vision, road sign and written tests. However, in order to graduate to an Intermediate License at age 16, you must meet a number of requirements, including possessing your Instruction Permit for a minimum of 182 days and receiving 40 hours of driving instruction from a qualified person (a parent, grandparent, or instructor), with at least 10 hours of nighttime instruction.
• An Intermediate License, which is good for up to two years, allows teens to drive alone but with certain restrictions on passengers and nighttime driving.
• Missouri teenagers are not eligible to apply for an Under 21 Full Driver License until the 30-day period immediately preceding their 18th birthday. For more information about Missouri's GDL Law, click here to visit the Department of Revenue's website.

At Aaron Sachs & Associates, P.C., our personal injury lawyers represent car accident victims throughout southeast Missouri. If you've been injured in a collision caused by a careless or negligent driver, you may be entitled to compensation for your losses and damages, and it may be wise to seek legal advice from an experienced attorney. Our firm offers a free initial consultation to review your case and answer your questions. If you'd like more information, please call us toll-free at 1-888-777-AUTO, or submit our convenient "Do I Have a Case?" form. Serving clients in Cape Girardeau, Dexter, Farmington, Ste. Genevieve, Doniphan, Perryville, Charleston, Viburnum and New Madrid.
Attorney meetings by appointment only