About 3 million people were left without power after the recent snowstorm that blew through the northeast region of the United States. Roughly 2 feet of snow crashed down on a number of areas, while utility companies, emergency responders and transportation departments scrambled to get things back in working order. Winter weather always creates complications, especially for drivers.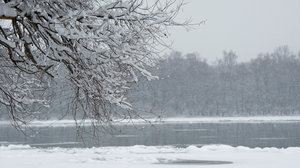 Though we've had a mild winter so far here in southeast Missouri, the weather is expected to turn cold very soon. Of course, residents know all too well how fickle Missouri weather can be: it can be 60 degrees one day, and snowing the next. As always, it's important to prepare your home and your vehicles in anticipation of winter weather. Preparing your vehicle can help you to avoid a car accident in Sikeston, while preparing your home will allow you and your family to comfortably wait out any winter weather.
Our Sikeston car accident attorneys understand how devastating these kinds of storms can be. After the recent winter storm in the northeast, authorities reported that nearly 30 people had died because of electrocution from car accidents, downed wires, and carbon monoxide poisoning from improperly ventilated power generators.
In the event of a serious snowstorm, the Missouri Department of Transportation (MoDOT) will be here to help clear our roadways. MoDOT has more than 3,000 employees and nearly 2,000 pieces of equipment to clear snow-covered roadways--the Department also has the option to hire even more emergency equipment operators to help clear snow and ice, when needed. Overall, MoDOT covers more than 30,000 miles of highway in 10 districts.
MoDOT asks that motorists do their part to keep our roadways clear and safe during active winter weather. Just as the Department has to adjust its efforts with every storm, they request that drivers do the same. In bad weather, drivers are urged to check road conditions before venturing out. You can visit MoDOT's online Traveler Information Map, or you can call MoDOT toll-free at 1-888-ASK-MODOT.
Safe Winter Driving tips from MoDOT:



Be sure to winterize your car before the bad weather arrives. Make sure that your exhaust system is working properly, your fluids are fresh and filled, your tires are in good condition and that your windshield wipers are working properly.


Don't drive on snowy roads unless absolutely necessary.


Make sure your vehicle has a safety kit, including water, nonperishable food, a brightly-colored flag, a small shovel, necessary medications, flashlight and batteries, gloves and blankets, basic tools, booster cables and a first-aid kit.


Watch your speed. Travel slowly and remember that posted speed limits are the limits set for normal, clear weather conditions and not for snow-covered roadways.


Allow plenty of room between your car and other vehicles.


Don't tailgate. Stopping is much more difficult on slick roads.


Always wear your seat belt.


Allow snowplows plenty of room--and don't pass them.


Remember that the most dangerous time on our roadways in when the temperature is near 32 degrees.


Keep an eye out for disabled vehicles on the side of the road.


Keep your headlights on when driving in poor weather.


Never pass another vehicle when you're on or near a bridge.


Always keep your gas tank at least halfway full.


If weather and/or road conditions are making you uncomfortable, pull over.


The Scott County, Missouri car accident lawyers handle accident cases throughout southeast Missouri. Call our office at 573-334-7959 to schedule an appointment for advice about your case: there is no charge for an initial consultation.
Additional Resources:
Feds: Response to Snowstorm Slower Than to Irene, by MICHAEL MELIA, ABC News

More Blog Entries:
Our Cape Girardeau Car Accident Attorneys Thank Police Dispatchers
October 25, 2011
Grim News for Dexter and Missouri from TRIP Rural Roads and Bridges Report
October 15, 2011
Attorney meetings by appointment only