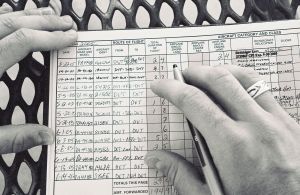 The Springfield, Missouri car accident lawyers in our office are well acquainted with the costs involved in car accidents. Between medical expenses and damage repairs, the bills can start piling up quickly. It's important to make sure you have the best insurance coverage you can afford, in case you're involved in an injury accident.
Missouri law requires that all motor vehicle operators are covered by some type of liability insurance. When injuries or property damage occurs as a result of your actions, liability insurance covers the cost. Also, Missouri motor vehicle owners are required to show proof of liability insurance when they register and obtain license plates for a vehicle, and when the registration is renewed.
Here are the minimum levels of liability coverage required in Missouri:
*$25,000 per person for bodily injury
*$50,000 per accident for bodily injury
*$10,000 per accident for property
*$25,000 per bodily injury per person for uninsured motorist coverage
*$50,000 per bodily injury per accident for uninsured motorist coverage
You are required to keep proof of liability insurance in your vehicle at all times. If a law enforcement official or Department of Revenue employee asks you for this proof and you are unable to produce it, you may be issued a citation. If you fail to maintain proper liability insurance coverage, your driver's license may be suspended.
Again, the amounts above only represent the minimum levels of coverage as required by state law. For most minor property damage accidents, minimum coverage is sufficient. However, more major accidents can cause extensive property damage and serious injuries: these costs can exceed the amount of coverage provided by basic liability insurance. A driver is considered "underinsured" when the amount covered by his auto policy is less than the actual damages incurred; or when bodily injury medical costs exceed the covered limits.
Actual medical costs for serious injuries can be much higher than $25,000. And if a traffic accident involves several vehicles or other property, $10,000 runs out in a hurry. For this reason, we encourage motorists to carry more thorough coverage than the minimum liability insurance required by Missouri statutes. Find a policy with the highest coverage and deductibles you can fit in your budget.