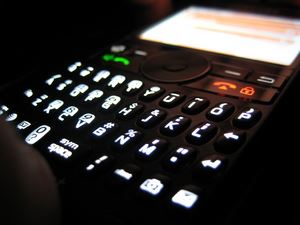 In this post, our Missouri personal injury lawyers examine a recent decision from Missouri's Western District Court of Appeals that may be of relevance to our readers. In the State of Missouri vs. James Arthur Clampitt, the State appealed a judgment that granted the defendant's motion to suppress certain text messages, but the appeal was unsuccessful. The ruling marks the first appellate case in Missouri to extend the same privacy protection to text messages that has always applied to telephone conversations.
The Case
Clampitt is facing two separate criminal charges of first-degree involuntary manslaughter, and is also charged with leaving the scene of an accident. The charges are connected to a June 2010 accident in Audrain County, Missouri, when Clampitt's SUV collided with a riding lawnmower. The driver of the mower, Richard Cobb, was killed. Clampitt was found to be intoxicated, and he later told a radio station that he thought he had struck a curb while checking a text message. Cobb's family has also filed a wrongful death suit against Clampitt in St. Louis.
The State had issued subpoenas for text message records associated with four separate phone numbers, and received those records from U.S. Cellular. The reason for the subpoena, the Special Prosecutor testified, was that the State hoped to obtain an admission from Clampitt - specifically, she sought confirmation that Clampitt (or one of his family members) was driving the SUV when the collision occurred. Additionally, the prosecutor testified that she did not seek a warrant for the records because she believed they were "records in possession of a third party," and that a subpoena was a "sufficient means for obtaining such information from third parties."
In response, Clampitt filed a motion to suppress the text messages. His attorney argued that Clampitt had a "reasonable expectation of privacy" when sending text messages to family members, and that the subpoenas were not, in fact, a "sufficient means" to obtaining the records. The court agreed, and the records were suppressed. On January 24, the Missouri Western District Court of Appeals heard the State's appeal of that judgment.