Inattentive semi-truck driver & poorly maintained truck create conditions for fatal crash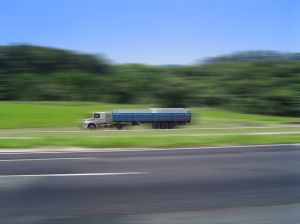 When semi-trucks are involved in crashes with passenger vehicles, the outcome can be devastating. Semis are extremely large, heavy, and slow to brake: smaller cars and trucks are simply no match for that kind of brutal impact, so these collisions often result in life-threatening injuries and fatalities. On the other hand, when semis crash into other large, heavy vehicles, the outcome can be all the more catastrophic.
Recently, the National Transportation Safety Board (NTSB) released the results of its investigation into a fatal crash involving a semi-truck and an Amtrak passenger train. The crash, which happened in June 2011 in the Nevada desert, left six people dead and 16 others injured. The cause? An inattentive truck driver and a poorly maintained truck.
NTSB officials say that the semi-truck, traveling approximately 58 miles per hour, was more than 2,300 feet away from the railroad crossing when the crossing lights and gate were activated. The engineer saw the truck didn't appear to be slowing, so he hit the emergency brakes and sounded the train's whistle about 450 feet from the crossing. Skid marks on the roadway indicate that the truck driver, 43 year-old Larry Valli, hit his own brakes about 300 feet from the crossing, but the truck skidded about the length of a football field and hit the side of the train. Valli was pronounced dead at the scene, along with the train's conductor and four passengers aboard the Amtrak.
The NTSB's investigation revealed that Valli had been talking on his cell phone in the minutes before the crash, but not at the moment of impact. Authorities say he had missed a phone call just before the collision, and it's possible that he was listening to a voicemail as he approached the railroad crossing. "I cannot imagine barreling down the highway at 60 mph and wait until you are less than the length of a football field before applying the brakes," NTSB board member Robert Sumwalt said at the hearing. Sumwalt said the collision could have been avoided if Valli had hit his brakes only 1.4 seconds sooner.
What's more, Valli's employer, John Davis Trucking, was found to have used improper brake maintenance procedures. Of the 16 brakes on the semi, nine were out-of-adjustment or completely non-operational. The anti-lock braking system had also been disabled, and the wires connected to its sensors had been cut and zip-tied. Shockingly, the wires connected to the truck's malfunction indicator lights had also been cut - which means Valli most likely had no idea that his brakes were functioning at 57 to 75% of their capacity.

"Although we'll never know the exact cause of the truck driver's inattention, we do know that if John Davis Trucking had provided its driver with a safe and properly maintained vehicle, this accident could have been avoided," Chairman Deborah A.P. Hersman said in an NTSB news release.
Semi-trucks already pose a potential threat to other motorists and travelers. When they are improperly maintained - and when their drivers are distracted - the risk is even greater. If you've been injured a collision caused by a trucking company's negligence, contact us today to find out if we can help.
At Aaron Sachs and Associates, our truck accident lawyers serve injury victims throughout Missouri. We maintain offices in Springfield, Joplin, Columbia, Cape Girardeau and Kansas City, and we offer a free initial consultation to discuss your case. If you'd like to schedule an appointment, please call our office toll-free at 1-888-777-AUTO, or visit our website.
Attorney meetings by appointment only
Posted By
Aaron Sachs & Associates, P. C.
Categories: