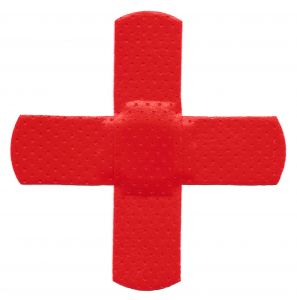 Here at Aaron Sachs & Associates, P.C., our car accident lawyers are pleased to partner with KFVS12 for the upcoming Heartland Winter Blood Drive on January 10 to January 12, 2013. At this time of year, the American Red Cross typically sees a drop in blood donations because of factors like holiday travel, poor weather conditions and seasonal illness. All blood types are needed, so we'd like to encourage our readers in southeastern Missouri to come out and donate blood. While supplies last, donors will receive a Red Cross T-shirt and a $3.00 Subway gift card.
KFVS blood drive: How you can help
Call 1-800-RED-CROSS to schedule an appointment to give blood on January 10 (2:00 p.m. to 7:00 p.m.), January 11 (2:00 p.m. to 7:00 p.m.), or January 12 (10 a.m. to 3:00 p.m.) at any of these participating locations:
• Sikeston: Factory Outlet Mall
• Poplar Bluff: First United Methodist Church
• Cape Girardeau: West Park Mall
• Dexter: Fraternal Order of Eagles
• Perryville: Perry Park Center Gym
• Marion, IL: Illinois Star Centre Mall
• Carbondale. IL: University Mall
What you'll need:
• A blood donor card and driver's license (or two other forms of identification) are required to check in.
• Donors must be at least 17 years old, weigh at least 110 pounds, and be in reasonably good health. (Note: High school students and donors age 18 and younger must meet specific height and weight requirements.)
• Donating blood involves four basic steps: registration; medical history and mini-physical; donation; and refreshments. Any information you give the Red Cross during the donation process is confidential.
Donating blood: Facts and statistics
The American Red Cross provides food, shelter and emotional support to the victims of disasters. The organization also provides about 40% of the nation's blood supply - and 80% of that blood comes from mobile blood drivers, just like the KFVS12 Heartland Winter Blood Drive. Here are some other basic facts about donating blood:
• There is no way to manufacture blood. It can only be obtained through donations.
• According to the Red Cross, an American needs blood every two seconds, and more than 44,000 blood donations are needed daily.
• Approximately five million Americans receive donated blood every year. About a quarter of all Americans will require blood at least one time in their lives.
• Nationwide, the number of blood transfusions increases by nine percent annually - and yet, only five percent of eligible donors actually give blood.
• One car accident injury victim can require as much as 100 pints of blood.
• Donating blood just one time can save up to three lives.
For more information about donating blood, check out www.redcrossblood.org.
At Aaron Sachs & Associates, P.C., our personal injury lawyers represent the victims of auto accidents in southeastern Missouri. We serve clients in Cape Girardeau, Poplar Bluff, Van Buren, Kennett, Perryville, Sikeston, Ste. Genevieve, Dexter, Potosi and Piedmont. If you'd like to schedule an appointment for a free initial consultation, please contact our office toll-free at 1-888-777-AUTO. You can also visit our website to learn more about our firm, or to contact us online.
Attorney meetings by appointment only