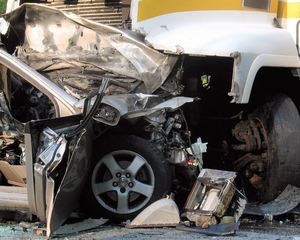 As personal injury lawyers, we know that car accident victims often have concerns about talking with insurance companies in the aftermath of a crash. In this post, we share some basic "Do"s & "Don't"s to help address some of the questions we frequently hear.
DO:
Do notify your insurance company about the accident as soon as possible. You may want to check on any time limits set by your provider: you don't want to forfeit your right to file a claim simply because you didn't file it in a timely fashion.
Do review your auto insurance policy and make sure you understand its terms. It's important that you're clear about what coverage your policy provides, given the circumstances surrounding your accident and any resulting injuries.
Do keep a written record of any communications you have with your insurance company. In particular, you'll want to keep track of the names and phone numbers of any adjusters, agents, or representatives that you speak with regarding your accident.
Do create a file for any bills, purchases, or paperwork that's connected to your injuries and your corresponding expenses. Putting everything in a folder will ensure that nothing is misplaced.
DON'T:
Don't offer insurance company representatives an assessment of who you believe is at-fault for the accident. Liability for a crash is established by evaluating various factors. It's not your responsibility to determine who caused a collision - and you don't want to say anything that could potentially damage your right to recover compensation for your losses.
Don't give an insurance adjuster a written or recorded statement. Just because you're asked doesn't mean you have to agree - and here again, you don't want to risk saying something spontaneously that could be taken out of context and used to hurt your claim.
Don't sign any documents without consulting an attorney. You may be signing away your right pursue a personal injury claim in the future, or to receive funds for any future expenses that you may incur. If you don't understand what you're being asked to sign, it may be in your best interest to talk with an experienced personal injury lawyer.
Don't agree to a settlement offer unless you can be sure that your current and future needs will be met. Agreeing to a settlement usually means that you are accepting a full - and final - payment. In many cases, victims feel tempted to accept an offer simply because they're eager to put the accident behind them. Before agreeing, it's often wise to seek legal advice to ensure that a settlement is fair, given the full scope of your injuries and losses.
At Aaron Sachs & Associates, P.C., our personal injury lawyers serve auto accident victims in Kansas City, Missouri and throughout the surrounding areas, including Independence, Lee's Summit, Liberty, Belton, Harrisonville, Peculiar, Pleasant Hill, Raymore, Clinton, and Windsor.