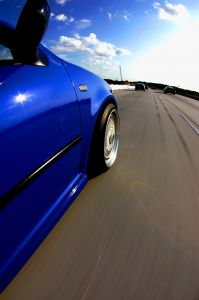 Most people are aware that distracted driving and driving under the influence are common causes of Missouri car accidents. However, there's another form of impairment that can prove to be just as lethal: drowsiness. In this post, our personal injury lawyers discuss some important facts about drowsy driving and share a few key warning signs and safety tips.
Drowsy driving and car accident risks: Facts and statistics
According to a poll conducted by the National Sleep Foundation (NSF), approximately 60% of adult drivers (or about 168 million Americans) admitted to driving a motor vehicle while drowsy within the previous year. In addition, 37% of drivers (or about 103 million Americans) say they have actually fallen asleep while driving.
Estimates from the National Highway Traffic Safety Administration (NHTSA) indicate that driver fatigue is a contributing factor in about 100,000 police-reported crashes every year. These accidents cause an estimated 1,550 deaths and 71,000 injuries.
The AAA Foundation for Traffic Safety reports that drivers who sleep six to seven hours a night are twice as likely to cause an accident, compared to drivers who sleep eight hours or more. Drivers who sleep five hours or less each night are four to five times more likely to cause a sleep-related crash.
Sleep loss affects the brain in a way that's similar to alcohol use. One study found that being awake for 18 hours is equivalent to having a blood alcohol content (BAC) of 0.05%. Being awake for a full 24 hours is akin to having a BAC of 0.10%.
Common symptoms of drowsy driving
If you experience any of these symptoms when you're behind the wheel, it may be time to pull over and rest:
Frequent yawning, blinking or rubbing your eyes
Wandering thoughts, confusion or persistent daydreaming
Drifting or weaving in and out of your lane; veering onto a rumble strip
Difficulty remembering the last few miles you've driven
Missing exits, turns, traffic signs or signals
Heavy eyelids; trouble keeping your head up
Tips to avoid drowsy driving
Obviously, the best way to avoid a drowsy driving accident is to make sure you're well-rested before you get behind the wheel. Here are a few other useful precautions to take:
Plan to drive during times of day when you're usually awake, and make arrangements for overnight accommodations when needed.
When you're driving a long distance, take a break every two hours or 100 miles.
Travel with an "awake" companion who can share some of the driving responsibilities and help keep you alert when it's your turn behind the wheel.
Avoid drinking alcohol or taking sedating medications before driving - even in small amounts, and even if you're not leaving right away.
Pull over immediately if you catch yourself nodding off. Remember, arriving at your destination a little late is much better than being involved in a serious crash.
Contact our office today to discuss your legal rights and options with an experienced car accident attorney. Attorney meetings by appointment only