Our Dexter car accident attorneys would would like to reiterate the importance of a good driving education. This was also the focus of this year's National Teen Driver Safety Week. This week-long campaign was started back in 2007 and has been taking place during the third week of October ever since. The campaign aims to raise awareness about the dangers that these newly-licensed drivers face on our roadways.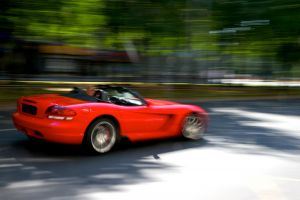 It's an important message we need to remember throughout the year -- but especially with inclement weather and the holiday season rapidly approaching.
According to KFVS, car accidents in Cape Girardeau, Dexter and the surrounding areas are the number one cause of death for teens.
"Classroom learning won't teach teens all they need to know to stay safe. An integrated approach is best, with teens taking what they learn in the classroom right to the road, accompanied by a parent or responsible adult," said Jayne O'Donnell from shopautoweek.com.
A recent study from the AAA Foundation for Traffic Safety breaks down why teen drivers face such high risks on our roadways. According to its findings, teens are often taken through routine routes on familiar roads in fair driving conditions during their learner's permit driving stage while they're driving alongside parents. Unfortunately, these driving conditions hardly prepare our young drivers for the real dangers they'll be facing with an unrestricted license. Parents are instead urged to take their teen driving in a variety of conditions, including rain, evening hours and through congested traffic.
Teen drivers are most likely to be involved in a car accident during their first 30 days of unrestricted driving than during any other time. Researchers believe that their lack of driving experience and exposure to varying roadway conditions is the top contributor to these accidents.
For the teen-driver study, AAA researchers installed cameras into the vehicles of teen drivers in North Carolina. The footage revealed that about 70 percent of all of their accidents were caused by one of three behaviors; driver inattention, failing to yield or speeding. Most of the accidents happened while making left-hand turns.
"More than 70 teens will needlessly die in crashes this week," said Jackie Gillan, president of Advocates for Highway and Auto Safety.
Parents are urged to discuss the expectations and the boundaries that are expected of their teen driver. Parents aren't always able to be in the passenger seat next to their young driver, but we can still have a presence. Keep safe driving habits as a frequent topic of conversation in your household.
Consider creating a parent-teen driving contract to help you and your teen draw out some ground rules. Be sure to include the consequences for breaking any of these rules. Consider including a curfew, a passenger limit, a cell phone policy and a pledge to abide by all states rules.
Teaching your child safe driving habits early on can help them to create and retain safe driving skills for a lifetime.
If you or your teen driver has been involved in a car accident in Dexter, New Madrid, Perryville or elsewhere in Southeast Missouri, contact the New Madrid Personal Injury Lawyers at Aaron Sachs & Associates PC, for a free initial consultation. Call (573) 334-7959.
More Blog Entries:
Safety Alert for Hardcore Drinking Drivers in New Madrid and Throughout Missouri, Southeast Missouri Car Accident Lawyer Blog, October 12, 2011
Do Red-Light Cameras Help to Reduce Car Accidents in Southeast Missouri?, Southeast Missouri Car Accident Lawyer Blog, September 29, 2011
Attorney meetings by appointment only