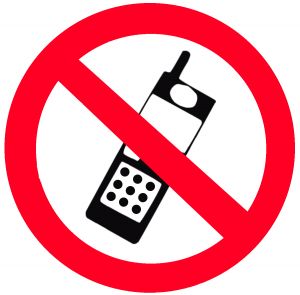 Unfortunately, the problem of distracted driving continues to have a serious impact on roadway safety in Joplin, Missouri and nationwide. April is Distracted Driving Awareness Month, and Missouri lawmakers recently participated in a simulation exercise designed to illustrate the dangers of texting while behind the wheel. As state officials consider banning texting for all Missouri drivers, Dave Schatz, Chairman of the House Transportation Committee pointed out that texting isn't the only dangerous roadway distraction. "What we really need to focus on is distracted driving in general. There's other forms of distracted driving other than just texting. I'm trying to advocate how do we best move something forward that addresses that issue. Not just texting alone," Schatz said.
By now, most people have probably seen some of the numerous studies that illustrate the dangers of texting while driving: we know it causes car accidents and frequently results in injury and death. But other electronic devices affect the brain in the same way. For example, handheld GPS usage is a major contributor to distracted driving related collisions. It may seem ironic that a handheld GPS can be a driving hazard: after all, it was designed to help drivers arrive safely at their destinations. However, it can also be a distraction, if it takes a driver's eyes and mind away from the road. Likewise, ipods, mp-3 players, tablets, and other similar devices can drastically impair a driver's perspective.
And it doesn't stop there. Potential distractions are everywhere - and any task that diverts your attention from the primary task of driving can endanger you and everyone you're sharing the road with.
Staying focused on the road: A few reminders for Joplin drivers
When you drive, let driving be your only task. Don't plan to focus on any other activities while you're behind the wheel, no matter how small.
Drive defensively. Be on the lookout for distracted drivers: driver who don't appear to see you, who are veering in and out of lanes, who are failing to obey traffic signals, etc.
Pull over to send a text, or have a passenger text for you.
Pull over to use a handheld GPS or map or have a passenger check it for you.
Pull over to make and take an important call, even on a hands-free device.
Secure pets and children before getting on the road. If needed, pull off the road to provide attention and care.
Don't put on makeup when you're driving.
Don't eat or read when you're driving.
Don't drive when you're tired or have been drinking.
Where to get help if you or a loved one has been injured by a distracted driver
If you or a loved one has been injured by a distracted driver, we recommend that you speak to an attorney as soon as possible following the accident. It's important to ensure that your rights - along with any important evidence - are preserved. An accident investigation can be time consuming, and it's best to start that process immediately, when possible.
We frequently work with clients in Joplin and the surrounding areas, including Neosho, Carthage, Webb City, Nevada, Wheaton, Noel, Anderson, Carl Junction, Sarcoxie, and Pierce City: we're licensed to serve all Missouri residents. We also offer a free initial consultation to discuss your case. For more information, call us toll free at (888) 287-1046, or click here to submit our convenient "Do I Have a Case?" form.
Attorney meetings by appointment only