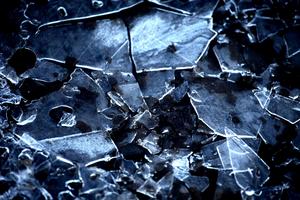 What is a Missouri personal injury claim?
A personal injury claim may be filed when someone suffers injury due to the negligence of another party. Such claims are often tied to car accidents, semi-truck accidents, motorcycle accidents, pedestrian accidents and workplace injuries.
What steps do I need to take immediately following a car accident?
Call the police and report the accident. If you've been injured, you should seek medical treatment immediately: receiving prompt treatment can help protect your right to compensation. Also, symptoms of certain kinds of injuries (like whiplash and soft tissue damage) often don't appear under hours or even days after the accident. Thus, it's a good idea to get checked out by a doctor even if you think you're not hurt.
Also, start collecting information about the accident as soon as possible - the more, the better. You'll want the other driver's name, contact information and insurance information, along with names and contact info for anyone who witnessed the crash. When possible, it's a good idea to take photographs of the accident scene, the vehicles involved, and your injuries. Finally, you'll want to contact your insurance company and report the accident. Remember that you have no legal obligation to provide any information or a recorded statement to the other driver's insurer - and we encourage you to seek legal advice before doing so.
How do I know if I have a case?
The best way to determine whether or not you have a case is to speak with a personal injury attorney, who can review the specific details surrounding your accident and offer legal advice. In general, however, you may have a case if you sustained injuries due to another driver's negligence, and that driver's negligence caused you to suffer losses and damages.
Most personal injury lawyers - including our firm - offer a free initial consultation to discuss your accident and answer your questions. When you come to the appointment, be sure to bring any paperwork you have that's connected to the accident, including the accident report and all medical bills.
How much is my case worth?
Every case is different and may be influenced by a number of different factors, including the nature and extent of your injuries along with your medical expenses, lost wages, and pain and suffering. Assessing your total losses and damages can be a complicated task: again, it's often wise to consult a personal injury lawyer.
How do I know if I should accept a settlement offer?
Sometimes accident victims are tempted to accept a settlement check from an insurance company just to put the ordeal of an accident behind them. However, you should be aware that accepting a check often means that you are forfeiting your right to any future payment from the insurer. If you've suffered a serious, debilitating injury involving long-term medical treatment or permanent disability, you may have future expenses that haven't been considered. We encourage you to refrain from signing any documents or accepting a settlement before you've been advised of your legal rights and options.