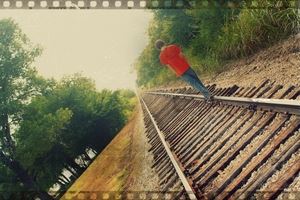 From January through October 2012, train accidents declined in almost every category, compared to the same time period in 2011. Derailments dropped by 14.3%, highway-rail crossing collisions decreased by 4.4%, and 25% fewer railroad workers were killed. However, the number of pedestrian railroad deaths increased by 9.2%, and the number of pedestrian injuries (which regulators refer to as "trespasser injuries") increased by 13%. Unfortunately, as our Columbia personal injury lawyers know, several Missourians are included in that number.
Pedestrians and trains: A deadly combination
Nationwide, 1,648 pedestrians were killed by trains between January and October 2012. California reported the highest number of state pedestrian railroad deaths (222), while New Hampshire reported the fewest (1). Missouri reported 30 pedestrian railroad deaths during that time frame.
So what accounts for the increase in pedestrian deaths? These accidents happen for a number of reasons, but a common theme in 2012 involved pedestrian distraction due to headphone use - and this behavior appears to be particularly prevalent among teens. In May, 14 year-old Cameron Vennard was struck by a train in Kirksville, MO as he walked on the tracks to meet friends. Police say the teen was wearing headphones at the time of the collision, and likely did not hear the train approaching from behind. Then, in July, 15 year-old Mitchell Maeserang was struck by a train in Wentzville while wearing ear buds and walking on train tracks.
According to a study conducted by the University of Maryland School of Medicine and the University of Maryland Medical Center, serious injuries to pedestrians who are using headphones or ear buds have tripled within the last six years. Approximately 55% of the striking vehicles were trains, and around 29% of the striking vehicles attempted to use a horn or other warning sound to alert the pedestrian. And since it can take a mile to bring a train to a complete stop, an engineer who sees a pedestrian on the tracks will likely be incapable to stopping the train in time.
"Everybody is aware of the risk of cell phones and texting in automobiles, but I see more and more teens distracted with the latest devices and headphones in their ears," said Dr. Richard Lichenstein, lead author of the study. "Unfortunately, as we make more and more enticing devices, the risk of injury from distraction and blocking out other sounds increases."

Avoiding pedestrian - train accidents: Safety tips
• Remember that train tracks, rail yards, and trestles are considered private property: it is illegal - and dangerous - to walk on the tracks. The Federal Railroad Administration reports that many pedestrians struck by trains are using the tracks as a shortcut.
• Walking alongside the tracks can be equally dangerous, since trains overhang the tracks by a minimum of three feet in both directions.
• Never assume you know when a train is coming, or from what direction it will approach. Not all trains operate on regular schedules - and the ones that do can change.
• Only cross railroad tracks at designated crossings.
• Avoid using headphones near moving vehicles, as they contribute to what Dr. Lichenstein calls "inattentional blindness." Furthermore, with headphone use, "the distraction is intensified by sensory deprivation, in which the pedestrian's ability to hear a train or car warning signal is masked by the sounds produced by the portable electronic device and headphones."
At Aaron Sachs & Associates, P.C., our personal injury lawyers represent the victims of Missouri auto accidents. We serve clients in Columbia, Centralia, Ashland, Jefferson City, Fulton, Holts Summit, Boonville, Eldon, Versailles, Gravois Mills, Linn and Moberly. If you'd like to discuss your case with a car accident attorney, please contact our office to schedule a free initial consultation. Call us toll-free at 1-888-777-AUTO, or submit our "Do I Have a Case?" form via our website.
Attorney meetings by appointment only