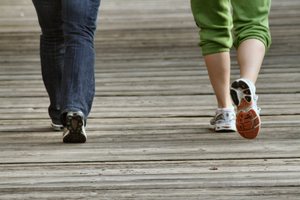 Because pedestrians have nothing to shield them from the force of a vehicle's impact, pedestrians are extremely vulnerable to serious, life-threatening injury when they're involved in car accidents. Our Missouri personal injury lawyers know there are a number of common factors that contribute to pedestrian accidents, including speeding, reckless driving, and driver distraction. However, though it's hard to believe, there are some collisions that simply aren't accidents at all.
This week, a Colorado man pleaded not guilty to one count of murder, 16 counts of assault with a deadly weapon, and 17 counts of hit and run after he drove around a vehicle barrier and into a crowd of pedestrians on the Venice Beach boardwalk. Authorities told NBC Southern California that 38 year-old Nathan Louis Campbell has been accused of intentionally driving his vehicle onto the boardwalk, killing one woman (32 year-old Alice Gruppioni, an Italian woman who was visiting Los Angeles on her honeymoon) and injuring 16 others.
Surveillance video footage shows Campbell driving a Dodge Avenger into the crowd on the boardwalk, striking several pedestrians without stopping. "There was no indication that he knew anybody that he hit," Los Angeles Police Department Commander Andy Smith told CNN. "It looks like this guy wanted to run over a bunch of people. One guy bent on doing evil." Eventually, Campbell abandoned the vehicle and ran away on foot, but turned himself into police within a matter of hours, saying he was "connected" to the incident. Investigators and witnesses believe he intentionally drove into the crowd, but Campbell's lawyer maintains that the incident was just a "horrible accident." Campbell's bail has been set at $1.48 million. If convicted, he could be sentenced to life in prison.
Pedestrian accidents: The facts
• Within the next 24 hours, an average 460 people will receive emergency room medical treatment for traffic-related pedestrian injuries, according to the Centers for Disease Control and Prevention (CDC). Within the next two hours, a pedestrian will be killed in a traffic crash.
• On each trip, pedestrians are 1.5 times more likely than passenger vehicle occupants to suffer fatal injuries in a motor vehicle accident.
• The Insurance Institute for Highway Safety (IIHS) reports that 4,432 pedestrians were killed and over 69,000 suffered injury in 2011 auto accidents.
• The CDC says "higher vehicle speeds increase both the likelihood of a pedestrian being struck by a car and the severity of injury."

Aaron Sachs & Associates, P.C. is a personal injury law firm that represents car accident victims in Boone County, Missouri and the surrounding areas, including Columbia, Ashland, Centralia, Hallsville, Pierpont, Sturgeon and Harrisburg. If you or a loved one has been injured in a pedestrian accident caused by a careless or negligent driver, it may be beneficial to seek legal advice from an experienced attorney. Our firm works on a contingent-fee basis, and we offer a free initial consultation to discuss your case and answer your questions. Contact us today for more information: call us toll-free at 1-888-777-AUTO, or click here to submit our convenient online form.
Attorney meetings by appointment only