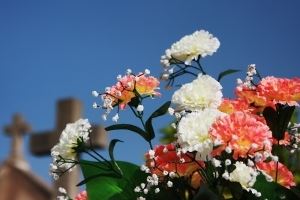 Here at Aaron Sachs & Associates, P.C., our Missouri personal injury lawyers were saddened to learn of a recent accident that claimed the lives of two teen siblings from our area. KY3 reports that 17 year-old Dara Hensley and her 15 year-old brother Noah were pronounced dead at the scene of the accident, which occurred shortly after 2:00 p.m. Wednesday on Highway A in Webster County, between Marshfield and Diggins. According to Sergeant Jason Pace, spokesman for the Missouri Highway Patrol, Dara Hensley was northbound in a 2007 Toyota Tundra when the vehicle struck a bridge guardrail, ran off the bridge, overturned, and flipped into the James River.
A water rescue team from the Springfield Fire Department responded to the crash, along with firefighters from Marshfield and Logan-Rogersville. The truck was found submerged in 10 to 15 feet of water, but investigators believe the siblings both died of injuries they sustained in the accident. Both were wearing seat belts at the time of the crash. The Patrol continues to investigate what factors might have caused the Tundra to strike the guardrail, but Sgt. Pace says the accident does not appear to be related to weather conditions or high water in the James River.
Today, members of the Hensleys' church youth group are remembering their lost friends. At the time of the crash, Dara and Noah were traveling from their home in Seymour to Hillside Christian Church in Marshfield, where they had planned to help their church group prepare for an upcoming rummage sale. Both siblings were actively involved with the church: Noah was the lead guitarist in the church's praise band, while Dara helped with technical aspects of services, operating the projector and providing technical assistance.
Visitation services for Dara and Noah Hensley will be held at noon this Saturday at Hillside Christian Church (769 Hillside Loop in Marshfield).