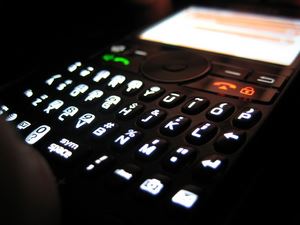 The trial of a Vermont teenager facing a felony charge ended today when the teen accepted a plea deal. In an unexpected move, the Burlington Free Press reports, 19 year-old Emma Vieira has pleaded guilty to gross negligent operation of a motor vehicle resulting in injury.
The charge against Vieira stemmed from an August 2011 accident that seriously injured a pedestrian. Authorities say Vieira was traveling near the 25 mile per hour speed limit when she struck a woman and a dog on the shoulder of the road. The woman, Deb Drewniak, sustained a traumatic brain injury in the collision. Her dog was killed.
Several factors appeared to have contributed to the incident. Drewniak was wearing dark clothes. The stretch of road, though straight, is not well-lit. Investigators found no evidence that Vieira had swerved from the roadway, and she was not under the influence of drugs or alcohol. However, she had been texting while behind the wheel - though she wasn't technically doing so when the accident occurred.
Vieira's phone records indicate that she sent and received several text messages in the minutes before the accident. But her lawyer said the last text was sent at 9:24 p.m., minutes prior to when Vieira turned onto the road where Drewniak was standing with her dog. "Emma is innocent," defense attorney Sarah Reed said in court. "The evidence will show that this was an accident that could have happened to anyone who was driving down that dark road." And an accident reconstruction expert testified that there was "no way this accident was going to be avoided."
But prosecutors maintained that the crash was caused by Vieira's gross negligence, pointing out that she deleted the offending messages immediately after the crash, and that she told police she had not been using her phone. When she reported the accident, Vieira told emergency responders that Drewniak and her dog had been walking in the middle of the road, but police say the evidence suggests that Drewniak was on the shoulder of the roadway.
The trial was expected to conclude on Friday. On Thursday, the judge and jury had been scheduled to visit the crash site during the nighttime hours, but the plea deal made the field trip unnecessary. Under its terms, Vieira also pleaded guilty to a misdemeanor count of simple negligent operation. She will receive a five-year deferred sentence, essentially probation. She could serve six months in jail or in home confinement, depending on the judge's decision. Originally, she was facing a 15 year prison term.

Vieira is also required to take a defensive driving class and prohibited from talking or texting on a cell phone while driving. She is free until her sentencing hearing, which will likely be held in early 2013.
The personal injury lawyers at Aaron Sachs & Associates, P.C. represent the victims of Missouri auto accidents. We serve clients in Columbia and throughout the surrounding areas, including Jefferson City, Mexico, Vandalia, Fulton, Holts Summit, Lake of the Osarks, Osage Beach, Camdenton and Hannibal. To schedule an appointment for a free initial consultation, please call our office toll-free at 1-888-777-AUTO. You can also visit our website to learn more about us, or to contact us online.
Attorney meetings by appointment only