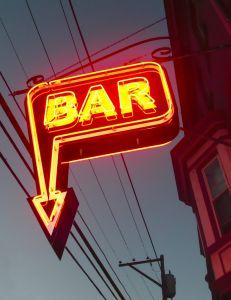 A now-closed Springfield nightclub is being sued in connection with a drunk driving crash that killed two Missouri Southern State University football players. The Joplin Globe reports that the lawsuit names NOCI PCE, LLC, the group that formerly owned Icon nightclub, for allegedly serving alcohol to the underage driver in the hours prior to the crash.
It happened in December 2011. Authorities say 20 year-old Jeremy Johnson was behind the wheel when his SUV ran off westbound Interstate 44 into the median cables, flipping the vehicle into the highway's eastbound passing lane, where it came to rest on its top. 19 year-old Diondre Johnson was ejected from the vehicle and pronounced dead at the scene. Jeremy Johnson was able to get out of the vehicle, but he was struck by a vehicle as he attempted to cross to the shoulder of the road. He was airlifted from the scene with serious injuries. Then, only moments later, a tractor trailer struck the overturned SUV, killing 19 year-old Michael McCrimmons and seriously injuring another passenger, 19 year-old Patrick Holt.
After the crash, Jeremy Johnson's blood alcohol content was found to be 0.11%, and an investigation revealed that he was speeding when the SUV left the roadway. In July, Jasper County prosecutors charged him with two counts of involuntary manslaughter. Johnson has pleaded not guilty to those charges.
There are several other lawsuits connected to this crash currently pending in civil court, but this suit, filed by Diondre Johnson's mother, is the first to make a claim against Icon, where the young men were reportedly drinking before they attempted to return to Joplin. It names Icon's owners and Jeremy Johnson as defendants. According to the Springfield News-Leader, Jeremy Johnson is also being sued in two other separate actions: a wrongful death lawsuit filed by Larry McCrimmons, the father of Michael McCrimmons; and a personal injury lawsuit filed by Patrick Holt, the other surviving occupant of the SUV.

Since 1934, Missouri has followed the common law rule that "furnishing alcoholic beverages is not the proximate cause of injuries inflicted by intoxicated persons." However, section 537.053 RSMo outlines an exception:
"a cause of action may be brought by or on behalf of any person who has suffered personal injury or death against any person licensed to sell intoxicating liquor by the drink for consumption on the premises when it is proven by clear and convincing evidence that the seller knew or should have known that intoxicating liquor was served to a person under the age of twenty-one years or knowingly served intoxicating liquor to a visibly intoxicated person."
The car accident lawyers at Aaron Sachs & Associates, P.C. represent injury victims in Joplin, Missouri and throughout the surrounding areas, including Carthage, Webb City, Sarcoxie, Carl Junction, Pierce City, Noel, Pineville, Goodman and Neosho. We work on a contingent fee basis, and we offer a free initial consultation to discuss your case. If you'd like to schedule an appointment, please call us toll-free at 1-888-777-AUTO, or visit our website.

Attorney meetings by appointment only