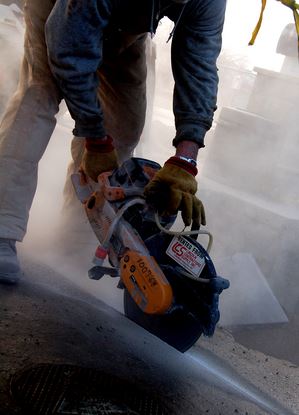 On Wednesday, three workers were killed, one is presumed dead, and at least 10 others were injured when an under-construction parking garage "pancaked" on a Florida college campus. According to The Miami Herald, the incident happened at Miami Dade College's West Campus. A crew comprised of 17 electricians, welders, painters and other employees were working on the garage when it collapsed, bringing down five stories of concrete.
Two workers - 48 year-old Carlos Hurtado Demendoza and 60 year-old Jose Calderon - were killed instantly. A third worker, 53 year-old Samuel Perez, died in the hospital after emergency responders were forced to amputate his legs to free him from the rubble more than 12 hours after the collapse. A fourth worker, 53 year-old Robert Budhoo, is still missing and is now presumed dead.
Update, October 15: This evening, investigators discovered the body of an adult male buried in debris at the accident site. Because of the instability of the accident site, it will likely take emergency workers several days to retrieve the body, but it is believed to be Budhoo.

One of the survivors, 27 year-old Anthony Williams, said the sound of the garage collapsing was "like an earthquake, like someone put a stick of dynamite in it." Williams only survived because he made an instinctive decision to jump from the second floor.
Local law enforcement officials and investigators from the Occupational Safety and Health Administration (OSHA) are working to determine what caused the massive collapse. According to The Sun Sentinel, a crane was moving a large wall panel at the time of the incident, and there have been reports that a crane may have bumped the structure in the days leading up to the collapse. However, the head of the company that contracted the crew says that incident may be completely unrelated. "I don't have the full confirmation of that. It's my understanding, an incident where the crane bumped a column, it didn't cause any damage to the column," Bill Byrne, President and CEO of Ajax Building Corp., told reporters. "The crane was repaired and inspected and was recertified. The engineers, it's my understanding, looked at the column, deemed it, it was perfectly fine."