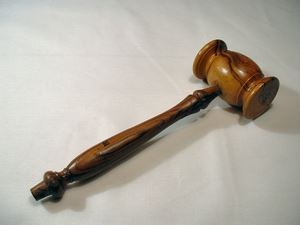 An Oklahoma appeals panel has upheld a ruling that awarded workers' compensation benefits to a state representative who was injured in a car crash. According to The Oklahoman, the panel determined that Rep. Mike Christian is entitled to benefits for his injuries, but reduced the award from $61,560 to $51,300.
In 2009, Christian was involved in a collision with a truck as he commuted to the State Capitol in a private vehicle. The incident left him with injuries to his neck and spine, but more than a year passed before he filed a workers' comp claim for the accident.
Ordinarily, Oklahoma employees - like Missouri employees - are unable to collect workers' comp benefits for injuries they sustain when commuting to and from work. However, Oklahoma state law identifies a few exceptions - including, notably, when an employer reimburses an employee for travel costs. Oklahoma legislators are entitled to travel expenses for one round trip to the Capitol per week, so Christian maintained that that exception applied to him, even though he waived reimbursement.
Lawyers for the state's insurance company, Comp Source Oklahoma, argued that Christian was not on the job at the time of the accident, and he was therefore ineligible for workers' comp benefits. In court, they pointed out that Christian's wife was in the vehicle with him at the time of the crash. "Because claimant was commuting with his wife, who was to continue on to her place of employment in their personal vehicle, he could not have claimed mileage for the trip even if he had not waived his right since the trip did not serve a public purpose," attorney Kristi Bynum Russell said at the hearing.
In July, a trial judge agreed with Christian, finding that the accident caused an 18% permanent partial disability to Christian's cervical spine and an 18% permanent partial disability to his lumbar spine. The judge ordered Comp Source Oklahoma to pay Christian $342.00 every week for 180 weeks, for a total award of $61,560.
On Friday, an appeals panel comprised of three judges upheld the award. The ruling did not include a comment on the decision itself, or on the panel's reduction of the award amount. Comp Source Oklahoma is expected to continue the appeals process to the Oklahoma Supreme Court.