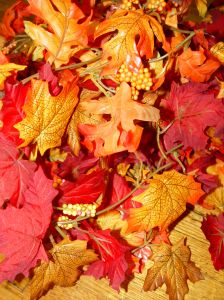 November is upon us, which means the holiday season is right around the corner. With so many Missouri families planning to travel over the holidays, our personal injury lawyers wanted to share a few simple safety tips to help keep you - and your loved ones - safe on our state's roadways.
Holiday travel safety: A few basic tips
1. Plan ahead. Research the route you'll be taking so you can be prepared for any obstacles that may present themselves: road closures, construction zones, inclement weather, heavy traffic, etc. If you're taking a long trip, it might be prudent to have your vehicle serviced before you hit the road: have your oil changed, your tire pressure checked, etc. It's also a good idea to carry an emergency kit containing items your family might need if your vehicle breaks down (food, water, prescription medicines, blankets, flashlights, etc.)
2. Wear your seat belt (and ensure your young passengers are properly restrained). When properly used, seat belts save thousands of lives every year.Seat belts are the best way to ensure you're protected from injury if a crash occurs. According to the Missouri Highway Patrol, 63% of Missourians who died in 2012 crashes were not buckled up. If you're not wearing a seatbelt, your chance of sustaining a serious, life-threatening injury is 42 times greater. And if you're traveling with children, remember to use a seat appropriate for your child's age and weight (click here to read Missouri's Child Passenger Restraint Law).
3. Avoid distractions. Put your cell phones away when you're behind the wheel. Don't send or read text messages, and don't get distracted by your GPS. Pass your phone to a passenger and let that person handle any calls, messages, or navigation tasks. Also, remember that cell phones aren't the only source of driver distraction: eating, drinking, playing with the radio, reading and putting on makeup can also take your attention away from the road.
4. Don't drive under the influence. For good reason, many people feel like celebrating over the holidays. Unfortunately, that also means that drunk driving accidents tend to happen much more during this time of year. Mothers Against Drunk Driving (MADD) reports that alcohol is a factor in 52% of fatal crashes in Christmas, and 57% on New Year's. Comparatively, alcohol plays a role in about 41% of all fatal crashes throughout the year. If you choose to drink, don't risk getting behind the wheel and harming yourself, your passengers, or the innocent motorists who are traveling near you.

We wish you a happy and safe holiday season!
The auto accident lawyers at Aaron Sachs & Associates, P.C. represent injury victims in Kansas City, Missouri and throughout the surrounding areas, including Independence, Lee's Summit, Blue Sprungs, Liberty, Gladstone, Belton, Harrisonville and Peculiar. Our attorneys work on a contingent fee basis, and we offer a free initial consultation to discuss your case. If you'd like to schedule an appointment, please call our office toll-free at 1-888-777-AUTO. You can also visit our website to learn more about our firm, or to contact us online.
Attorney meetings by appointment only