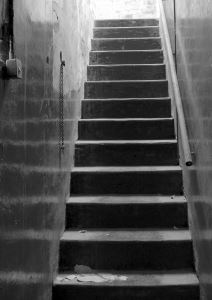 Recently, the Missouri Court of Appeals, Eastern District, upheld a decision awarding workers' compensation benefits to a Missouri employee injured in a workplace fall.
The claimant, Jason Pope, was injured while working as an entry-level technician for Gateway to the West Harley Davidson. Pope's on-the-job duties included inspecting, washing and test driving motorcycles. He was also responsible for driving motorcycles into interior showrooms for overnight storage.
On March 17, 2010, Pope had just finished moving motorcycles into an upper-level showroom and was descending a staircase when he fell and fractured his ankle. The injury required surgery followed by seven months of medical treatment and physical therapy. He was unable to work for a period of nine weeks, and he incurred nearly $21,000 in medical expenses.
Pope filed a workers' compensation claim, but it was initially denied. An administrative law judge (ALJ) ruled that Pope had not proven that his injury arose "out of and in the course of his employment," which is a requirement of Missouri workers' compensation law. Even though he was wearing his work boots and carrying his helmet when he fell, the ALJ determined that Pope would have been equally exposed to the same risk of injury in his non-employment life.
However, the Missouri Labor and Industrial Commission disagreed, overturning the ALJ's ruling and granting benefits to Pope. The Commission found that Pope's injury occurred while he was acting in the scope of his employment: i.e. walking down the stairs while wearing boots and carrying a helmet. Thus, there was a direct, causal connection between the injury and Pope's employment.
Gateway to the West Harley Davidson and its insurer, the Missouri Automobile Dealers Association Services Corporation, appealed the Commission's decision. The appeal cited two recent decisions made by the Missouri Supreme Court:
• Johme vs. St. John's Mercy Healthcare. The Supreme Court denied workers' comp benefits to a St. John's employee after she tripped on her shoe and fell, fracturing her hip and pelvis, while making coffee in a workplace kitchen.
• Miller vs. Missouri Highway and Transportation Commission. The Court denied benefits to a road construction worker who suffered a knee injury as he walked briskly to his truck.
However, the Court of Appeals denied the appeal, affirming the Commission's decision to award Pope benefits. The Court noted a key difference between Pope's claim and the claims involving Johme and Miller: "Because the service department was on the first floor, Pope was required to descend the staircase connecting the upper and lower showrooms," the ruling said. "Pope was wearing his work boots and carrying his work-required helmet as he descended the stairs. Unlike Miller and Johme, these facts support a finding that Pope was injured because he was at work, not simply while he was at work."