Wrongful death lawsuit filed by relatives of couple killed in six-vehicle pileup in Greene County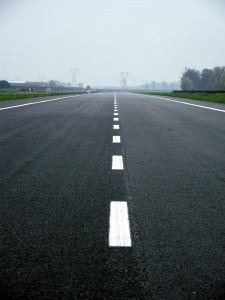 A wrongful death lawsuit has been filed in Greene County in connection with a six-vehicle crash that killed a couple riding a motorcycle earlier this year. According to the Springfield News-Leader, the lawsuit was filed by the children of 62 year-old Denice Zenger and the mother of 56 year-old Gary Zenger, both of whom died when their Harley Davidson was struck by an SUV head-on.
The accident happened on May 19 on West Bypass. Law enforcement officials say 27 year-old Tammy Thompson was traveling north at around 1:00 p.m. when her van made contact with northbound Chevrolet Tahoe. The impact caused the Tahoe's driver, Paul Lee, to lose control of his vehicle, cross the median and plow into southbound traffic.
"We think there may have been some inattention going along with this that caused the initial series of events to unfold," Springfield Police Officer David Snider told KY3 News immediately following the accident.
Lee's Tahoe first struck the Zengers' motorcycle, and the couple was pronounced dead at the scene of the crash. Then, the SUV rotated and struck another southbound vehicle - a Toyota Tundra pickup driven by 36 year-old Johnnie Robb. Two more southbound motorcycles were unable to avoid the wreck and both collided with the Tundra. The occupants of those motorcycles - Jeffrey Sweet and Jeremy Kisse - have since filed personal injury lawsuits in connection with the pileup.
The wrongful death suit filed on the Zengers' behalf alleges that Thompson and Lee were negligent in causing the crash. It also names Stormie Telencio, the owner of the Tahoe Lee was driving. The Zenger family is suing to recover funeral costs and other damages, the News-Leader reports.
Wrongful death lawsuits are designed to provide compensation for losses incurred as a result of a death caused by another party's negligence. To be successful in a wrongful death action, a plaintiff must prove by a preponderance of evidence that the defendant is liable for a death. The following surviving relatives are permitted to file such claims:
• Class 1: The deceased party's spouse, children or parents (natural or adopted)
• Class 2: The deceased party's siblings or their descendants (if there are no relatives in Class 1)
• Class 3: A plaintiff ad litem, appointed by the court (if there are no relatives in Class 1 or 2)

Posted By
Aaron Sachs & Associates, P. C.
Categories: