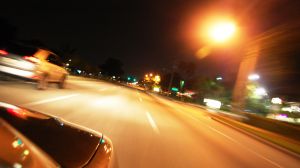 A Wisconsin woman has been charged with nine felonies in connection with a drunk driving crash that killed two of her passengers and seriously injured a third. According to WSAW TV, 24 year Ashley Baumann is facing two counts of homicide by intoxicated use of a motor vehicle; two counts of homicide with a prohibited blood alcohol content, two counts of homicide by negligent driving; one count of causing great bodily harm by drunk driving; and one count of reckless driving causing great bodily harm.
Prosecutors say one of Baumann's passengers, 29 year-old Jerrica Woller, had expressed fears about Baumann's dangerous driving only minutes before the tragic crash on June 7. Woller reportedly exited the vehicle at a stop sign and said she would not get back in the car unless Baumann promised to drive more safely. Then, around 3:30 a.m., investigators say Baumann was traveling at a high rate of speed when she lost control of the vehicle on a straight stretch of roadway. She subsequently ran off the road and crashed into a nearby field.
The vehicle rolled several times, ejecting its occupants. Two women riding in the backseat - 33 year-old Jessica Hartwig and 31 year-old Misty Gilsch - were pronounced dead at the scene. Baumann and Woller (who was riding in the front passenger seat) were also seriously injured in the crash.
Baumann's blood test - performed at the hospital about four hours after the accident - revealed that her blood alcohol content was 0.157%, nearly twice the legal limit of 0.08%. And investigators determined that Baumann's car was at 100% throttle and traveling between 92 and 99 miles per hour in the moments immediately before the vehicle left the roadway and overturned.
The homicide charges connected to drunk driving offenses have the most serious potential consequences for Baumann, reports the Wausau Daily Herald: each count carries a maximum sentence of 40 years in prison and up to $100,000 in fines. In addition to the criminal charges, the family of Misty Gilsch has filed a wrongful death lawsuit against Baumann and her insurer.
Baumann is currently free on bond. She is due back in court for a preliminary hearing in December.