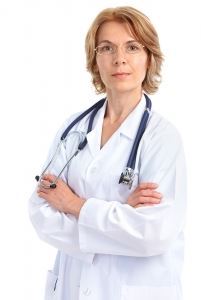 As personal injury lawyers, we know that witnesses can be a key component of an injury claim connected to a Missouri car accident. Different kind of witnesses can support a claim in numerous ways. For example, lay witnesses are ordinary people who are somehow involved in your case. For example, a lay witness might be someone who was a passenger in your vehicle when a crash occurred, or a bystander who witnessed the events leading up to a collision. Lay witnesses can testify about their personal, first-hand knowledge of how an accident happened.
On the other hand, expert witnesses are professionals such as medical doctors, engineers, crash reconstruction experts, economists, vocational professionals, and life care planners. These professionals must be appropriately qualified to offer an opinion in a specific field, and their testimony is used to help a jury understand evidence or make a decision about a disputed fact.
It's common for personal injury lawyers to call upon expert witnesses to help prove certain elements of a case. Essentially, these witnesses possess specialized academic training, professional experience or other specific credentials that provide direct, reliable insight into the particulars of a case. Our New Madrid, Missouri personal injury attorneys often use experts to prove both fault and damages in a personal injury case. The use of expert witnesses can help demonstrate the extent of a victim's injuries or clarify the circumstances that caused those injuries to occur.
Missouri car accident claims: How expert witnesses can help
• A medical doctor or specialist can testify to the extent of the victim's injuries, the care and treatment that victim has required (and will require); and the long-term physical consequences associated with a specific injury.
• An accident reconstruction expert can use engineering knowledge to recreate the sequence of events leading up to an accident, and then use that knowledge to draw a conclusion about what factors caused the crash to occur.
• A life care planner can identify the economic impact of a serious injury sustained in a crash, including future costs and lost wages.

Where to get help if you have been injured in a southeast Missouri car accident
We, the New Madrid, Missouri car accident lawyers of Aaron Sachs & Associates, P.C., P.C., know how to contact and work with expert witnesses. Our experts include medical doctors, engineers, crash reconstruction experts, economists, vocational professionals, and life care planners. We work hard to make sure our clients' needs and interests are well-represented.
If you've been injured in a car crash caused by another driver's negligence, we may be able to assist you. We represent injury victims in New Madrid, Cape Girardeau, Poplar Bluff, Kennett, Charleston, Perryville, Sikeston, Dexter, Potosi and throughout southeastern Missouri. Our attorneys work on a contingent fee basis, and we offer a free initial consultation to discuss your case. To schedule an appointment, please call us toll-free at 1-888-777-AUTO. You can also visit our website to learn more about our firm, or to contact us online.

Attorney meetings by appointment only