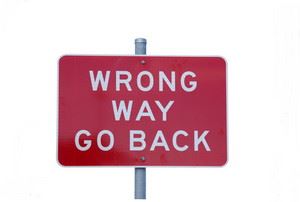 A Tennessee man is facing multiple criminal charges - and two wrongful death lawsuits - following a head-on collision that killed two church van passengers. WBIR TV reports that 21 year-old Tyler Schaeffer has been charged with 37 separate criminal offenses: two counts of vehicular homicide; two counts of reckless homicide; 20 counts of reckless aggravated assault; nine counts of vehicular assault, driving under the influence; and two counts of drug possession. Schaeffer is also the target of two separate $10 million dollar lawsuits, brought by family members of the two individuals who were killed in the crash.
It happened on September 16, 2012, shortly after 9:30 a.m. Authorities say Schaeffer was traveling south on Chapman Highway when his blazer crossed the center line and struck a church van head-on. The impact sent the van into an embankment, where it burst into flames. Two occupants of the van died in the crash, including the driver, 45 year-old Jeffrey Trussell, and one passenger, 16 year-old Courteney Kaliszewski. According to the Knoxville News Sentinel, 11 other passengers between ages 13 and 22 were able to escape from the burning vehicle, but all were injured in the incident.
Schaeffer was also hospitalized with serious injuries. When he was released from the hospital, he was immediately arrested on a 2011 aggravated burglary warrant. Authorities say he was under the influence at the time of the crash: investigators reportedly discovered a white, powdery substance in Schaeffer's vehicle that contained methylone, which is more commonly known as bath salts. Schaeffer is currently jailed in lieu of $2 million bond.
The lawsuits, brought by family members of Trussell and Kaliszweski, seek compensation for their losses and damages. Attorneys for the families say they do not expect Schaeffer to satisfy an award for damages, even if the lawsuit is successful. However, "because of [Kentucky's] financial responsibility laws, Schaeffer would be unable to legally operate a vehicle as long as a judgment remains unsatisfied. [The attorneys] said it is their goal to use whatever resources are available through the civil process to prevent Schaeffer from harming another person with a motor vehicle," reports the Sentinel.