Multiple Teen Car Crashes Over the Weekend Cause Missouri Injuries, Fatalities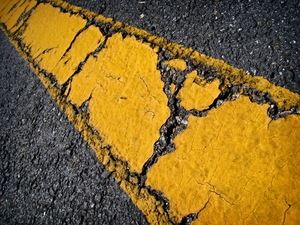 It wasn't a good weekend for teen drivers in Missouri. Our Kansas City car accident lawyers were troubled to see these Monday morning headlines:
• Cuba: 1 dead, 4 injured following Crawford County crash
Just before 10 p.m. Friday, 17 year-old Jeremy Ottermann was attempting to pass 2 vehicles on a hill when he crashed into a vehicle head-on. The driver of the oncoming vehicle, 64 year-old Robert Sexton, was killed; Sexton's passenger, 50 year-old Sherri Hill, was seriously injured and airlifted to Mercy Hospital in St. Louis. Ottermann also suffered serious injuries: he was airlifted to Children's Hospital in St. Louis. Ottermann's passengers were also injured in the crash: 17 year-old Joseph Alvey was taken to a Sullivan hospital with moderate injuries, and 17 year-old Michael Marino was taken to Rolla with minor injuries. Ottermann wore a seatbelt, but his passengers did not.
• Hillsboro: Teen killed in Jefferson County crash
On Friday evening, 19 year-old Jacob Douglas was killed in a single-vehicle accident on Goldman Road, near Hillsboro. At approximately 11:00 p.m., Douglas was driving north in a 2004 Chevrolet Cavalier when his car left the road just north of Highway A: the Cavalier crashed into a tree and a concrete culvert before flipping over. Douglas was ejected. His passenger, 17 year-old Cody Dove, suffered moderate injuries and was airlifted to Mercy Medical Center in Creve Coeur. Neither teen wore a seat belt.
• St. Louis: Four-vehicle crash kills two teens in Central West End
Two teenagers died early Saturday morning in a wreck near Barnes-Jewish Hospital. Local law enforcement reports that 18 year-old Armanji Ahmed was speeding as he traveled south on Kingshighway at around 12:30 p.m.. When Ahmed swerved to avoid hitting a car, his 2004 Infiniti crashed into the vehicle traveling alongside him. The Infiniti subsequently flipped into northbound traffic, colliding with 2 more cars. The crash happened just outside the Barnes ER, so paramedics were on the scene immediately: Ahmed and his passenger, 17 year-old Qais Nooreen, were ejected from the vehicle and later died as a result of their injuries; of the 7 occupants of the other vehicles involved, 3 suffered minor injuries. Ahmed and Nooreen were not wearing seat belts.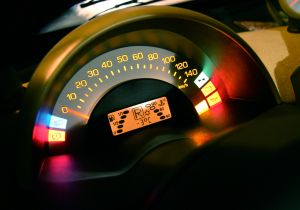 These accidents illustrate key issues for teen drivers of special interest to parents:
• Teen drivers are more likely to be involved in fatal single-vehicle accidents than other drivers, according to the National Highway Traffic Safety Association. In many cases, vehicles leave the roadway and overturn or collide with fixed objects.
• Teen drivers are also more likely to speed. According to NHTSA, "a larger proportion of teen fatal crashes involve speeding, or going too fast for road conditions, compared to other drivers."
• Teen drivers are less likely to wear their seat belts.
• 2 out of 3 teen passengers killed are riding in vehicles driven by other teens.
• In a 2011 study, researchers from the Children's Hospital of Philadelphia (CHOP) and State Farm Insurance found that 75% of teen driving accidents are caused by serious driver error. There are 3 common mistakes cited:
1.) 21% of serious teen accidents are caused by a "lack of scanning...to detect and respond to hazards."


2.) Another 21% of injury/fatality crashes happen when teen drivers are "going too fast for road conditions (for example, driving too fast to respond to others, or to successfully navigate a curve)."

3.) Finally, 20% "occurred due to being distracted by something inside or outside the vehicle."

Dennis Durbin, co-director of CHOP's Center for Injury Research and Prevention, says that teen drivers must be better prepared to encounter the unexpected while driving. "Laws and policies that address distractions...will only address part of the problem," Durbin says. "Many crashes will still occur due to the inability of teen drivers to detect and respond to a hazard in time. Formal teen driver training and parent-teen practice drives should focus on building scanning and hazard awareness skills."




Attorney meetings by appointment only
Posted By
Aaron Sachs & Associates, P. C.
Categories: