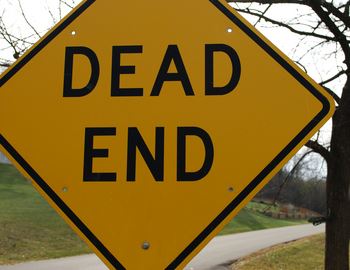 Car wrecks are an all too familiar sight in Pineville and Lamar, and on roadways throughout Missouri. We've all turned to look at car accidents as we pass them by, and we often assume that one of the parties involved must be at fault for the accident. In the majority of cases, collisions happen because of actions taken by drivers. However, in rare cases, the at-fault party is thousands of miles away, with no idea that an accident has even occurred.
Defective design is still a contributing cause to many auto accidents: when certain parts fail to operate properly, the vehicle can become inoperable and even dangerous. Automobile makers are required to design and build cars that meet federal safety standards, but even with minimum standards in place, there remain a number of cars on the road with defective parts.
Just yesterday, the National Highway Traffic Safety Association (NHTSA) announced that it will investigate approximately 1.92 million vehicles, specifically Ford Taurus and Mercury Sable sedans built between 2001 and 2005. According to NHTSA spokeswoman Linda Tran, "The agency is actively investigating a potential issue with a stuck throttle resulting from cruise control cable detachment involving certain Ford vehicles."
The investigation comes in response to 14 complaints from Taurus owners who reported their vehicles were accelerating suddenly. One driver reported that her Taurus was midway through a red light by the time she was able to make it stop. Other motorists say that in order to stop, they had to shift to neutral or shut their vehicles completely off.
One Taurus owner's complaint is especially frightening: when stopped at a light, the engine began revving uncontrollably. The driver writes: "[I] could not hold on brakes enough to stop moving. Went through red light, around 2 cars as speed reached about 70 miles per hour. Both feet on brakes. Could smell them burning." And another owner wrote the following in August 2010: "This is an extremely dangerous situation. There needs to be something done about this before it becomes fatal."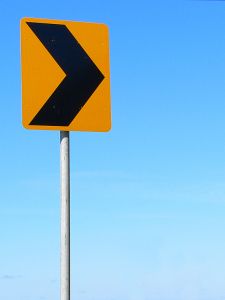 Some common defects that persist in the auto industry are as follows:
• Tires: Tires prone to separation or blowouts can result in serious car accidents.
• Brakes: Defective brakes can lead to an inability to decelerate or stop, and cause serious accidents leading to personal injury.
• Seat belts: Although seat belts have been proven to prevent serious injury, if improperly designed, they can actually cause more injury than they prevent.
• Airbags: If an airbag deploys too late, too early, or not at all, serious injury and even death can result.
This is not a comprehensive list of defective auto parts. In fact, any part of a car is prone to defective design, and can lead to serious accident resulting in whiplash, broken bones, or death. For more detailed information, you can visit SaferCar.gov, a site operated by the National Highway Transportation Safety Administration for the last 40 years. To make sure you're up to date on all motor vehicle recalls, visit Recalls.gov. Ford owners can call Ford at 1-866-436-7332 with questions about their vehicles.
Over the last few decades, auto design and manufacturing has become much safer, and the risk of injury due to defective design has been significantly reduced. However, there are still cars on the road throughout Missouri that pose a risk to our motorists. These cars are still responsible for motor vehicle accidents and serious personal injuries throughout the region.
Aaron Sachs & Associates, P.C. is a Missouri auto accident law firm with more than 50 years of combined Missouri legal experience. If you or someone you know has suffered an injury caused by an auto accident, please contact our office online, or call our toll-free number: 1-888-777-AUTO.

Attorney meetings by appointment only